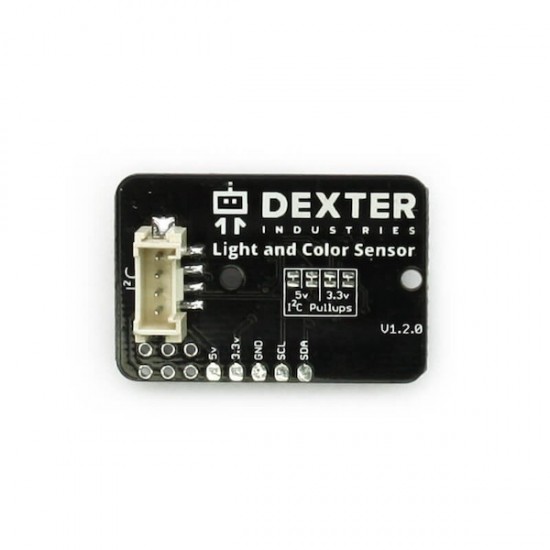 GoPiGo 3/BrickPi 3/GrovePi Compatible Light and Colour Sensor
Let your GoPiGo robot see in Technicolor: this light and RGB colour sensor attached to your Raspberry Pi robot simply and effectively!
Including €0.01 for ecotax
GoPiGo light and colour sensor: an eagle eye for your robot
This GoPigo sensor can read all visible colours in the entire light spectrum and all light intensities. It comes with a Grove cable to plug the module into your Raspberry Pi.
A GoPiGo sensor fit for many uses
Programmable in Python, Scratch and Bloxter, this GoPiGo sensor can easily be used in a classroom for completing various projects: a robot that enters the room when the light is turned on, a vehicle that's capable of following a coloured object... You can even pair it with the GoPiGo humidity and temperature sensor to create a weather station.
Technical specifications of the light and colour sensor for GoPiGo robot
Customers who viewed this item also viewed