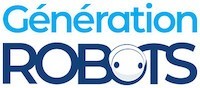 My Cart
0
item(s)
-
€0.00
There are no more items in your cart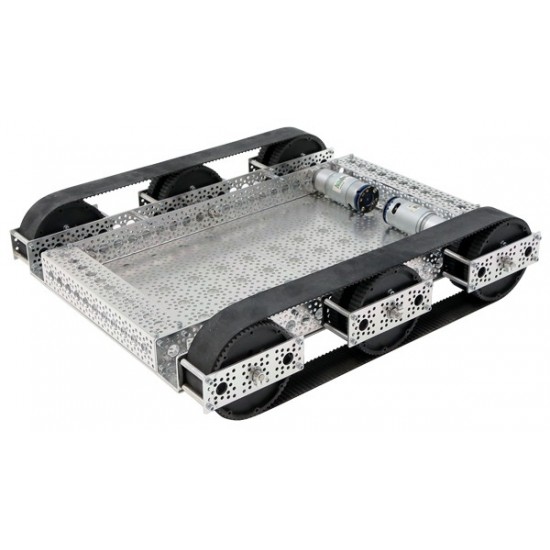 Agent 390™ robot chassis
ServoCity |
A-000000-03139
The Agent 390 is a robotics chassis mounted on a smooth track that's particularly agile, whatever the obstacle, and above all unfailingly robust.
Agent 390 outdoor robot chassis: Actobotics solidity
If you're not yet familiar with the Actobotics range of mechanical and electronic components, developed by ServoCity, the Agent 390 robot does a great job of demonstrating its qualities. This tracked robot chassis owes its incredible strength to its aluminium structural components, designed to ensure your tank is robust and hard-wearing. It comes with channel plates, mounts, screws and standoffs that combined create an unstoppable all-terrain chassis. It can easily carry objects weighing more than 22 kg, and there are holes in the top plates for attaching a wide range of modules to improve your robot.
A sturdy but agile tracked robot chassis
Although the Agent 390 tank mobile robot has smooth tracks, it offers great drive and grip on all terrains. It boasts two 313 rpm gear motors and a system composed of 8 x 2 flanged ball bearings for guaranteed traction and climbing power.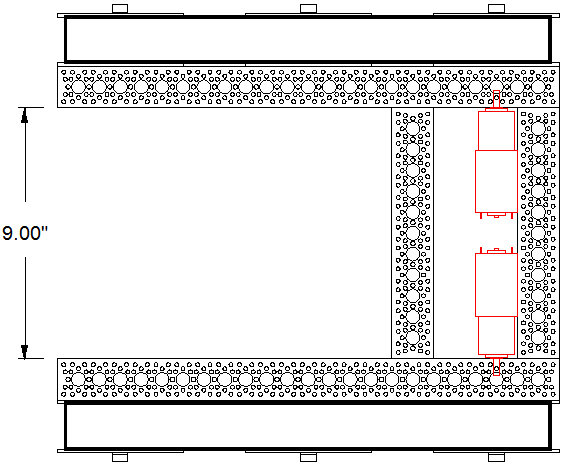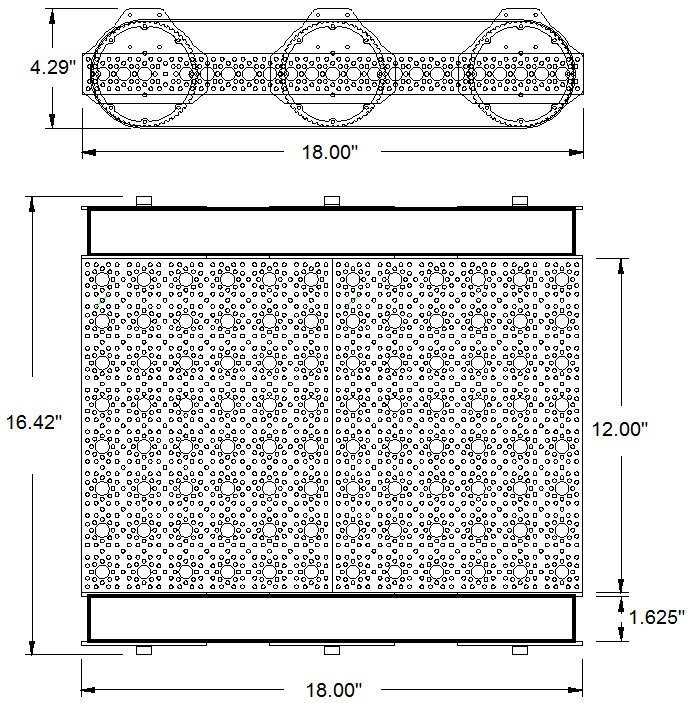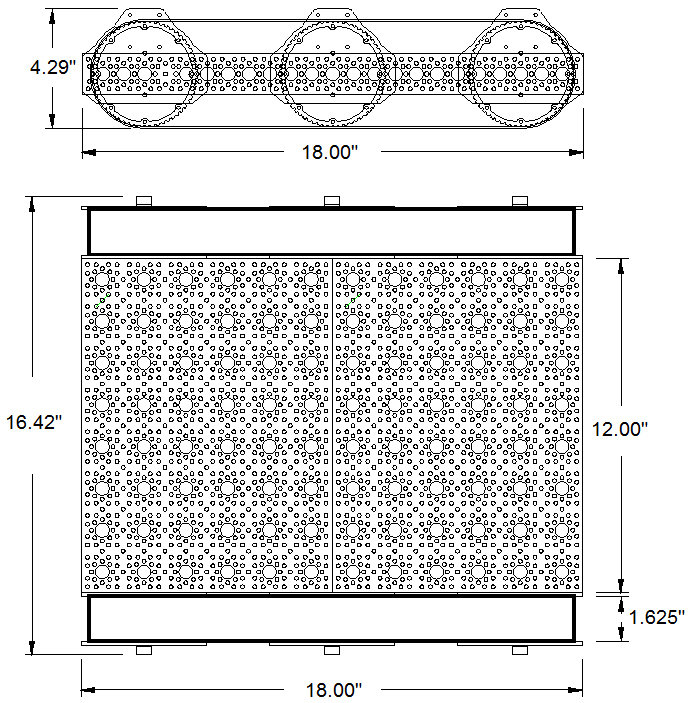 Technical specifications of the Agent 390 tank robotics kit
Assembly requires (not included):
1 x #1 Phillips screwdriver
1 x 3/32" hex key
1 x 7/64" hex key
Includes:
2 x 313 rpm gear (included in the version with motors)
2 x 547.2 mm aluminium channels
2 x 228.6 mm aluminium channels
2 motor mounts (included in the version with motors)
4 x C hub mounts
6 x 6.35 mm clamp collars (x 2)
8 flanged ball bearings, 6.35 x 12.7 mm (x 2)
2 x 6.35 mm clamping couplers
4 x 6.35 mm shafts, 101.6 mm long
2 x 6.35 mm D shafts, 76.2 mm long
6 x 38.1 mm 6-32 standoffs (x 4)
6 x 19.05 mm 6-32 standoffs (x 4)
6 hub adapters
12 x 60T hub pulleys
6 clamping hubs, 6.35 mm bore
2 channel attachment plates
2 channel plates, 228.6 x 304.8 mm
25 x 6.35 mm 6-32 socket head cap screws
25 x 7.9 mm 6-32 socket head cap screws
25 x 9.5 mm 6-32 socket head cap screws
25 x 11.1 mm 6-32 socket head cap screws
25 x 14.2 mm 6-32 socket head cap screws
25 x #6 standard washers
38.1 mm wide track
6 triple channel brackets
Set of 6.35 mm steel screw clamps
12 x 6.35 mm plastic spacers
Dimensions: 457 x 417 x 108 mm
Weight: 3.76 kg (with motors); 2.98 kg (without motors)
Customers who viewed this item also viewed