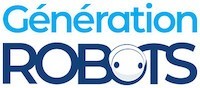 My Cart
0
item(s)
-
€0.00
There are no more items in your cart
Touch Board Workshop Pack
There's a simple way you can transform everything around you into musical instruments, computer keyboards and other connected devices – and it begins with ordering this complete Bare Conductive pack with electric paint and touch boards!
Touch Board Workshop Pack: a kit for transforming your world
The Touch Board Workshop Pack contains all the items you need to create electronic circuits on just about any medium: paper, cardboard, wood, plastic, etc. Use the tubes and pots of electric paint to draw any circuit that inspires you, and combine with the 5 Arduino-compatible microcontrollers that each come with 12 integrated electrodes acting as touch and distance sensors.
You can use these modules directly as an MP3 player capable of emitting a sound, music or light when touched. There is also a microSD card with pre-recorded sounds. Each microcontroller can act as a MIDI synthesiser, capable of sending messages in this format to an iPad or laptop.
Create your own research or learning workshop
The Touch Board Workshop Pack targets a very wide audience: people new to electronics, secondary school students and teachers as well as more experienced programmers, researchers and designers. Teachers of technology can use the comprehensive range of free downloadable resources (see our resources section below) to create their own series of courses with exciting practical exercises, while inventors looking for their next great idea will find it useful for creating a prototype, from virtually nothing!

We recommend that you take time to explore the many manuals and tutorials that come with this pack. They will help you better understand how the touch boards and electric paint work, and prove a wonderful source of inspiration for creating workshops to teach how to program or to create connected objects or HIDs.
Technical specifications of the Bare Conductive pack
Made in the UK
Dimensions: 330 x 240 x 130 mm
From 12 years of age
The kit includes:
5 touch boards
5 x 50 ml jars of electric paint
5 x 10 ml tubes of electric paint
5 microSD cards
5 microSD card readers
5 micro USB cables
5 universal USB plugs
50 crocodile clips
Electric paint:
Dries at room temperature in 10 to 15 minutes
Washable with soapy water
Seal with acrylic paint or spray varnish
Can last years if treated properly and kept dry
Works on: paper, cardboard, wood, plastic, glass, plaster, some rubbers, textiles, etc.
Touch board:
Touch and distance sensor
Pre-programmed as an MP3 player
Easily to program as a MIDI instrument or MIDI interface
Human Interface Device (HID) capable: can be used as a keyboard or mouse
Arduino compatible and programmable in the Arduino IDE
Leonardo Arduino compatible pinout, can support Arduino shields
Resources for the electric paint kit
Fed up with searching? We've gathered all the resources concerning the Touch Board Workshop Pack below, it's impossible to get lost!
Customers who viewed this item also viewed