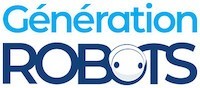 My Cart
0
item(s)
-
€0.00
There are no more items in your cart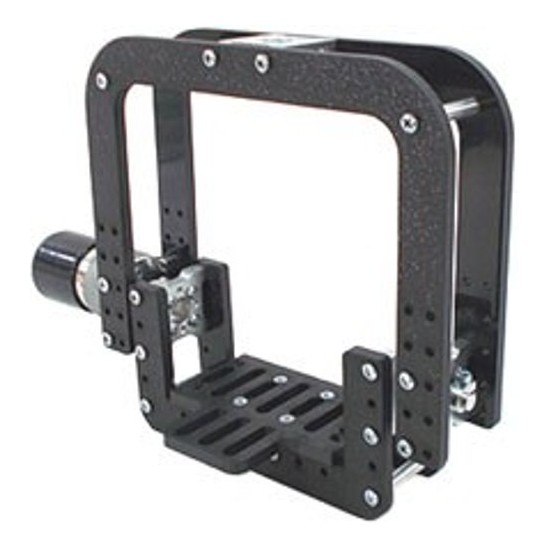 Tilt System for 4" Gear Motors
ServoCity |
A-000000-03489
This tilt system for 4" gear servomotors offers direct drive tilting in a structure adapted to devices (cameras or sensors) up to 1.360 kg and with a body width of 10.1 cm or less.
Tilt System for 4" Gear Motors: robust and adaptable
This tilt kit enables your camera or sensor to perform a 360° rotation. The cradle plate has numerous mounting holes allowing you to attach your device as you see fit. Constructed of solid, 6.35 mm thick ABS plastic, the kit can also be attached to an Actobotics aluminium structural component using the 19.5 or 38.1 mm hub pattern. This makes the system highly modular and durable.
Find the perfect speed for your servo
You can adjust the tilting speed at will based on the range of the servo being used. It is calculated as follows:
30 / Number of seconds expected for a 180° tilting = motor speed in RPM
Technical specifications of the 4" gear servo tilt kit
Dimensions: 187.7 x 187.9 mm
Weight: 303.9 g
Maximum payload: 1.360 kg
Motor size compatibility: 3-12V standard gear motor
This kit includes:
1 ABS plastic base plate
7 aluminium brackets
4 aluminium spacers
1 ABS plastic camera mount
4 screws to attach tilt to pan or other devices
1 x ¼-20 x 9.5 mm camera mounting screw
All the necessary hardware to assemble the kit
Not included:
Customers who viewed this item also viewed