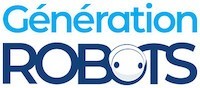 My Cart
0
item(s)
-
€0.00
There are no more items in your cart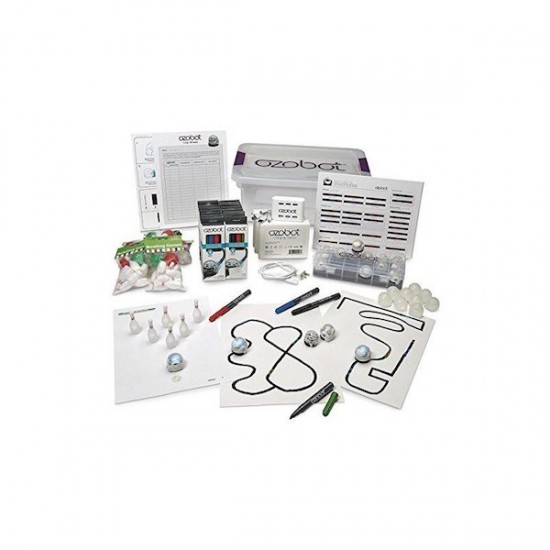 Ozobot Bit Classroom Kit (18 robots)
Rediscover the Ozobot Bit educational robots with this learning kit for primary and secondary school pupils: 18 Ozobot Bit robots and a host of fun activities for learning all about robotics programming!
Back in stock in April 2022
Including €0.92 for ecotax
Ozobot Bit Classroom Kit: a complete kit for bringing your robotics workshops to life
The Ozobot Bit Classroom Kit is the ideal kit for teaching STEM and STEAM using the amusing functionalities of the small Ozobot Bit robots, which follow coloured lines. This primary and secondary school robot can be programmed easily using the OzoBlockly visual programming editor. You can change its direction and behaviour simply by drawing coloured lines on a blank sheet of paper.
The Ozobot Bit kit: hours and hours of activities and fun
This educational robotics kit is a very simple means of opening the doors to the world of coding. In addition to its simple and intuitive programming software, you can enjoy an amusing bowling activity and have access to a complete course library for organising as many workshops as you like. These appealing little robots will receive a warm welcome in any classroom.
Technical specifications of the primary and secondary school robots kit
Kit includes:
18 Ozobot Bit robots
18 transparent skins
3 multi-port chargers
18 sets of coloured markers
1 teacher's guide

1 educator's bot camp
Tip sheets
Get started sheets
Log sheets (login and passwords)
Stickers
1 Ozobot poster

1 Ozobot robot storage box
1 Classroom Kit storage bin
We have gathered the best educational resources, classified by levels or by robots on our website. You can consult them via this link.

---

No, you can use other markers provided that they can draw 6mm thick lines. The colours that the Ozobot can recognise are blue, red, green and black. You also have to be careful, the coloured lines can't be too dark or too light!

---

Ozobot is not waterproof. Please do not put robots in your mouth and never put them in liquids. Ozobot is an electronic product and not moisture resistant.

---

Calibration is very important. As soon as you want to change the background or program the robot using a digital display, it has to be calibrated. Calibration adapts the optical bit sensors to the surface and the light environment. A detailed guide for calibrating Ozobot is enclosed.

---

Ozobot is very small. A little dust, grease or crumbs can cause problems when driving. To clean Ozobot, simply follow these steps: take a clean sheet of white paper. Gently rub Ozobot back and forth over the paper. The wheels are clean again

---
Customers who viewed this item also viewed