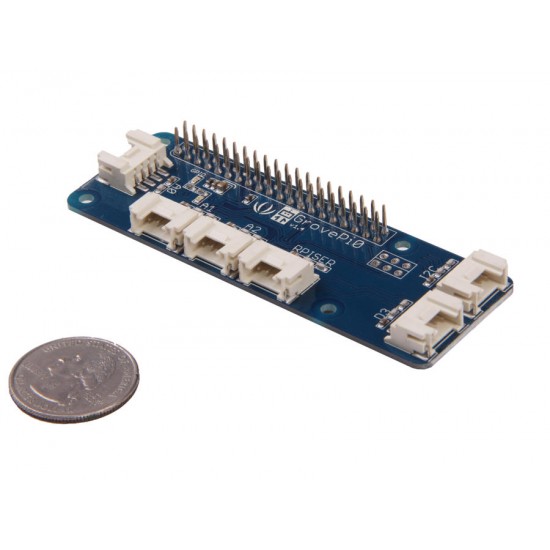 GrovePi Zero Module
The GrovePi Zero Module allows you to connect absolutely any Grove module of your choosing to your Raspberry Pi Zero, with no soldering or wiring!
Including €0.01 for ecotax
GrovePi Zero Module: an interface module for your Raspberry Pi Zero
This Grove module, fully compatible with the new Raspberry Pi model, fits onto your board like a shield. It has 6 ports to immediately connect your Grove sensors and start a new project without taking out your soldering iron.
Technical specifications of the Grove module for Raspberry Pi Zero
2 analogue ports
1 serial port
2 digital ports
Delivered without the battery
Not compatible with Raspberry Pi models A and B
Dimensions: 85 x 29.5 x 23.5 mm
Weight: 22.3 g
Resources for the GrovePi Zero
We've shared all of our best information on the GrovePi Zero Module with you below:
Customers who viewed this item also viewed