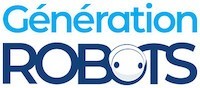 My Cart
0
item(s)
-
€0.00
There are no more items in your cart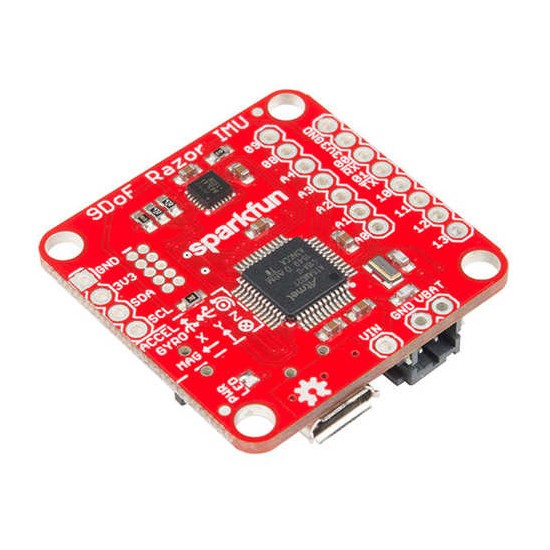 9 DoF Razor IMU M0
The 9 DoF Razor IMU M0 has a SAMD21 microprocessor and three 3-axis measuring instruments for accurately evaluating linear acceleration, angular rotation velocity and magnetic field vectors.
9 DoF Razor M0: a versatile and reprogrammable IMU
The 9 DoF Razor IMU M0 by SparkFun was created by combining an SAMD21 microprocessor equipped with a pre-installed firmware with an IMU with 3 sensors:
1 x 3-axis accelerometer
1 x 3-axis gyroscope
1 x 3-axis magnetometer
You can use the Razor M0 module with its original firmware, or you can reprogram it in Arduino via a USB connection. The microprocessor offers full hardware compatibility with Arduino and Arduino Zero.
How do I use my 9 DoF Razor IMU M0?
With the 9 DoF Razor IMU M0, you benefit from an ultra-precise navigation instrument, including calculation of Euler angles and quaternions. You can also use it to create a pedometer.
Technical specifications of the Razor IMU M0
Integrated MPU-9250 IMU and SAMD21 microprocessor
1 LiPo battery charger
1 microSD card slot
Pre-installed firmware to load and process accelerometer, gyroscope and magnetometer data, and/or quaternions and Euler angles
Arduino-programmable via USB: new code library available for the IMU, with support for the chip's digital motion processing capabilities
Additional SAMD21 pins
On/off switch
Resources for the Razor IMU M0
Below is a complete list of useful resources that we're offering to help you better understand how the 9 DoF Razor IMU M0 works:
Customers who viewed this item also viewed