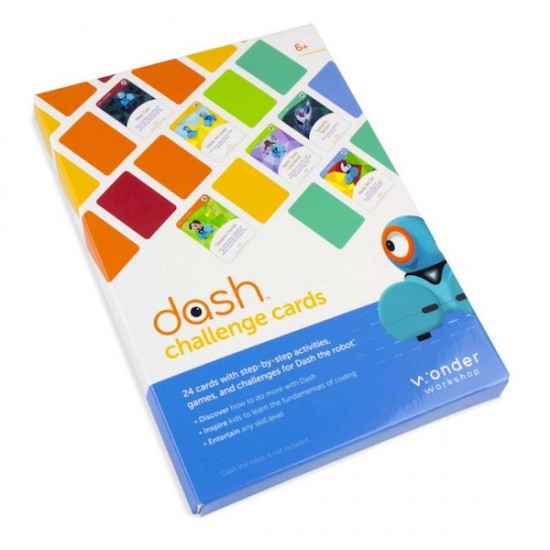 Challenge Cards for Dash Robot
Make using your Dash robot even more fun and rewarding with this set of 24 challenge cards!
DISCONTINUED PRODUCT
Game cards for your educational Dash robot
Dash the robot and its free Blockly app offer an ideal solution for children who want to learn robotics while having fun. These challenge cards for Dash from Wonder Workshop include many activities that can be performed individually or in groups. They teach the fundamentals of robot programming through events, loops, conditionals and more.
Technical specifications of the challenge cards for Dash
Kit includes:
24 challenge cards
1 solution guide
1 sheet of stickers
To use these cards, you'll need Dash the robot and the free Blockly app
They can be used with the K-5 Learn to Code Curriculum Pack
Customers who viewed this item also viewed