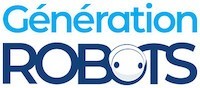 My Cart
0
item(s)
-
€0.00
There are no more items in your cart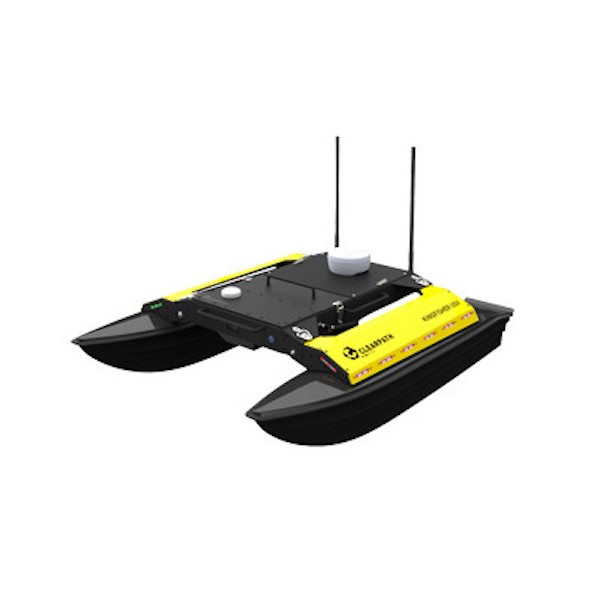 Heron Unmanned Surface Vessel
The ROS-compatible Heron Unmanned Surface Vessel, designed by Clearpath Robotics, has a catamaran profile particularly appealing to fans of aquatic experiments. It includes a GPS and an inertial measurement unit for greater movement and position control.
Including €4.17 for ecotax
Presentation of the aquatic Heron surface drone
Developed by the Canadian company Clearpath Robotics, the Heron aquatic drone is a USV that resembles a streamlined catamaran. Although light and slim, it can accommodate a wide range of immersed and surface sensors, installed in its hold or on deck.
The Heron USV can reach speeds of 1.7 m/s and support a load of up to 10 kg. It comes with two batteries with a capacity of 29 Ah. Its foldable pontoons help you get the vessel rapidly up and running and make it equally easy to recover the boat after launching.
It is particularly suitable for environmental surveillance. To take water samples, for example. It has a remote controller and includes a GPS module and IMU that make the USV even easier to control.
Uses for the Clearpath Robotics Heron Unmanned Surface Vessel
This Clearpath Robotics USV comes with Linux and ROS pre-installed, allowing you to work on all sorts of robotics projects.
You can use the Heron as a navigation and mapping vessel, for example, or to monitor the environment. It can be used to help first aid or search teams, or to accommodate various robotics systems such as a robotic surveillance camera, a laser range finder, a long-range wireless network station or an echo sounder to determine water depth.
Technical specifications of the Clearpath Robotics Heron USV
Max. speed: 1.7 m/s
Max. payload: 10 kg
Drivers and APIs: ROS, MOOS-IvP, C++
Dimensions (deployed): 135 x 98 x 32 cm
Dimensions (stored): 135 x 56 x 32 cm
Weight: 28 kg
Draught: 120 mm
Accessories included:
GPS 5 Hz L1
Integrated IMU 6 DOF
4-channel digital remote control
2 x 29 Ah batteries

Resources for the Heron USV
Below you will find all the documentation and download links you'll need to make the very most of your Heron USV.
Customers who viewed this item also viewed