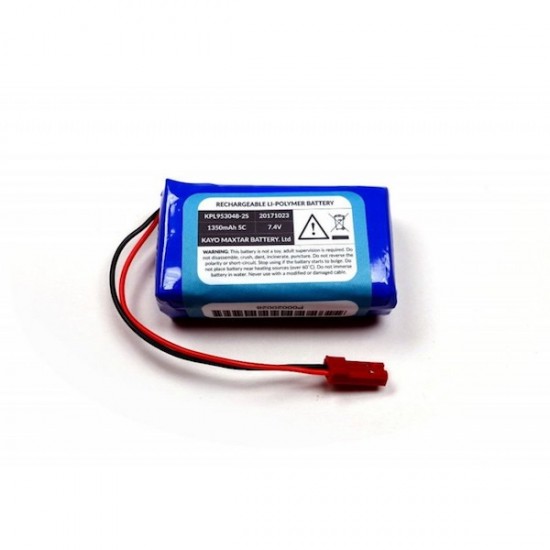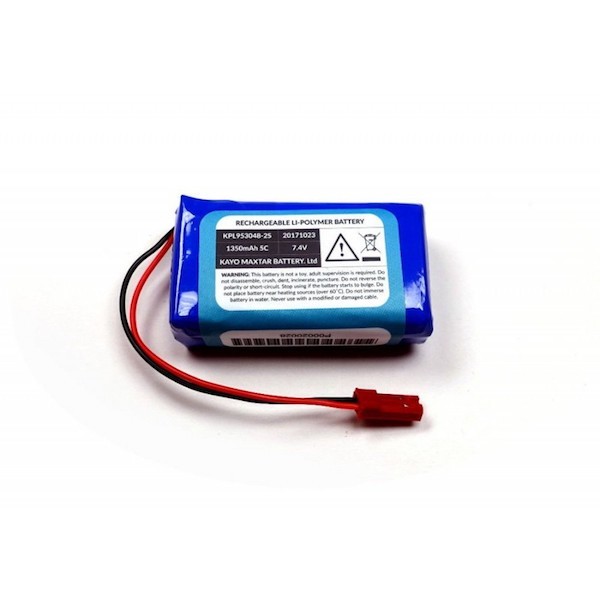 LiPo Battery 1400 mAh 7.4V for Marty the Robot
LiPo battery used to supply power to Marty the Robot.
Including €0.01 for ecotax
Giving energy to your Marty Robot
LiPo battery allowing to supply power to your Marty robot or to any other device requiring 7.4V.
Battery has a built-in under-voltage protection, short circuit protection and overcharge protection.
Li-ion Polymer Battery Specification
7.4V (2 cells)
1400 mAh
connector type : JST-RCY
dimensions : 55 x 31.5 x 20 mm
Resources
Datasheet - LiPo Battery 1400 mAh 7.4V for Marty the Robot
Customers who viewed this item also viewed