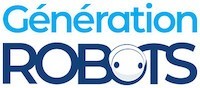 My Cart
0
item(s)
-
€0.00
There are no more items in your cart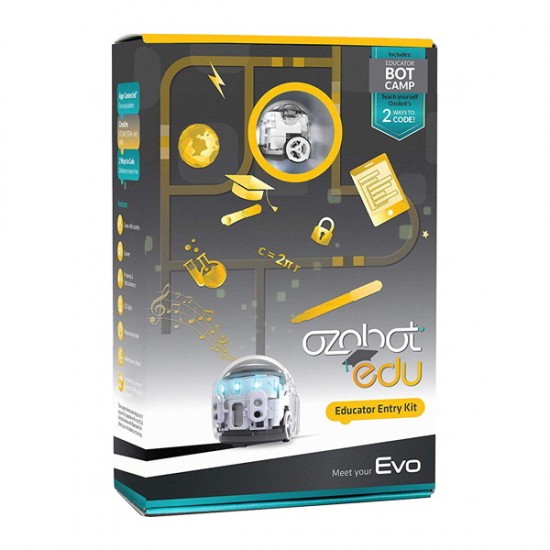 Ozobot Evo Educator Entry Kit
Take your students on a fun discovery of robotics with the Ozobot Evo Educator Entry Kit. A complete kit for teachers to learn programming in a simple way.
Back in stock in April 2022
Including €0.20 for ecotax
Ozobot educational kit: your first robotics workshops in the classroom
This Ozobot Evo kit has been designed for primary school teachers who want to gradually bring their students to a better understanding of robotics and programming algorithms.
It includes a small Evo robot, a power cable, markers to draw lines that will be recognized by the robot, and a classroom activity guide.
Ozobot Kit: two programming modes (with or without display)
The Ozobot Evo Educator Entry kit offers two levels of learning robotics and programming:
Without display: guide and direct Ozobot using blue, red, green and black marker pens. Create labyrinths or race tracks and learn how Ozobot moves and recognizes these colors. Exciting logic challenges await you with these four markers!
With display: OzoBlockly, a visual programming editor included in Google's Blockly galaxy, allows you to create your first lines of code. 5 levels of learning will guide you from your very first steps to your more complex programming.
Technical specifications of the Ozobot kit for teachers
Bluetooth Smart connection (30 ft. range)
Proximity sensors for obstacle and trap detection
Optical sensors for line and colour code detection
LED lights
Built-in speaker
Strong polycarbonate shell
Automatic firmware updates
Regular application updates with games and features
Rechargeable LiPo battery (60 min. charge time)
Modules and sensors programmable with OzoBlockly
Included:
1 ozobot Evo robot
1 charging cable
4 color-coded markers
1 Educator Bot Camp manual
Data sheet
Programming language

Without screen

Programming language

Blockly

Age group

9-11 years

Age group

6-8 years

Age group

12-14 Jahre

Compatibility

Without screen

Compatibility

Android tablet

Compatibility

Computer

Compatibility

iOS tablet

Power supply

Battery (rechargeable)

Robot type

Mobile robot
We have gathered the best educational resources, classified by levels or by robots on our website. You can consult them via this link.

---

No, you can use other markers provided that they can draw 6mm thick lines. The colours that the Ozobot can recognise are blue, red, green and black. You also have to be careful, the coloured lines can't be too dark or too light!

---

Ozobot is not waterproof. Please do not put robots in your mouth and never put them in liquids. Ozobot is an electronic product and not moisture resistant.

---

Calibration is very important. As soon as you want to change the background or program the robot using a digital display, it has to be calibrated. Calibration adapts the optical bit sensors to the surface and the light environment. A detailed guide for calibrating Ozobot is enclosed.

---

Ozobot is very small. A little dust, grease or crumbs can cause problems when driving. To clean Ozobot, simply follow these steps: take a clean sheet of white paper. Gently rub Ozobot back and forth over the paper. The wheels are clean again

---
Customers who viewed this item also viewed