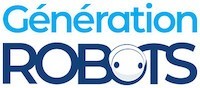 My Cart
0
item(s)
-
€0.00
There are no more items in your cart



BITalino (r)evolution Experimental eHealth Kit
SparkFun |
A-000000-04665
The BITalino (r)evolution Experimental eHealth Kit is a complete development kit for projects using eHealth data, including nerve, muscle and brain activity and heart rate.
BITalino eHealth kit: the human body in all its glory
This electronic eHealth kit includes all the modules needed to create a wide variety of biometric projects. Each element is isolated in the form of a block, connected to the microcontroller block. You can either use the kit in its entirety, or just certain blocks to work on the project that interests you.
The kit is built around an ATmega328 microcontroller with a sampling rate of up to 1,000 Hz. It's equipped with 6 analogue inputs, 4 digital inputs and 4 digital outputs.
It can interpret 4 types of biometric data:
EMG: the electrical activity of superficial muscles and nerves, captured using electrodes
ECG: the activity of the heart
EEG: the electrical signals of the brain
EDA: the signals emitted by the sweat glands and the autonomic nervous system (involuntary responses of individuals to their environment)
Various accessories for customising the SparkFun DEV-14022 kit
This biometric kit offers a value for money that designers, electronics amateurs and teachers will find particularly interesting. It also includes:
A Bluetooth communication block for connecting to a computer
Various LED, light sensor, push button and buzzer type accessories
A 3-axis accelerometer and a digital-to-analogue converter
Technical specifications of the BITalino DEV-14022 kit
The kit includes:
1 BITalino board
1 x 3-wire EMG, ECG and EEG connection cable
1 x 2-wire EDA connection cable
5 pre-gelled electrodes
1 x 3.7V, 500 mAh LiPo battery
The board includes:
1 microcontroller block
1 power block
1 prototyping block
1 electromyography block (EMG)
1 electrodermal activity block (EDA)
1 electrocardiogram block (ECG)
1 electroencephalography block (EEG)
1 light block
1 accelerometer block
1 push button block
1 Bluetooth block
1 LED block
1 buzzer
1 digital-to-analogue converter
Resources for the SparkFun BITalino eHealth kit
The BITalino eHealth kit comes with technical data sheets and a download link for the OpenSignals software, designed to help people using the kit:
Customers who viewed this item also viewed