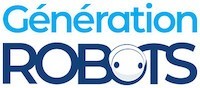 My Cart
0
item(s)
-
€0.00
There are no more items in your cart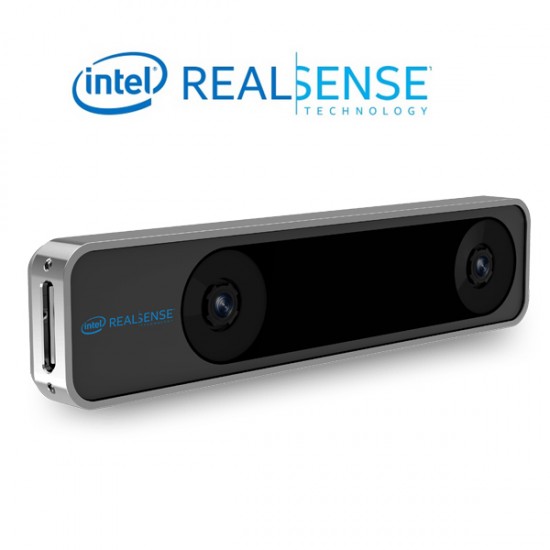 Intel® RealSense™ Tracking Camera T265
The T265 tracking camera specialises in SLAM technology and rounds out the D400 series of depth cameras with its unique features.
A camera for V-SLAM technology
The Intel® RealSense™ depth cameras include a depth sensor and an RGB sensor, and even a LiDAR range finder and IMU. The T265 camera combines an <IMU and fisheye lenses with a combined field of view of 163°, which is even more than that of human vision.
In addition, the T265 camera is equipped with the Intel® RealSense™ V-SLAM visual processing unit. This allows the camera to synchronise information provided by the IMU and the lenses in real time. The processor calculates V-SLAM algorithms for accurate environment recognition and trajectory calculations.
T265 tracking camera: compatible with other Intel® RealSense™ cameras
The T265 camera has been designed to be used simultaneously with other cameras in the D400 series, to develop a variety of robotic vision applications.
You can for example integrate 3D mapping, tracking, SLAM and obstacle avoidance. Or even mix SLAM and augmented reality. You can also use several T265 cameras in the same space without creating the slightest interference. A whole host of possible uses, both in industry and for the general public.
The creators of the T265 have done everything they can to make its integration as easy as possible.
Technical specifications of the Intel® RealSense™ T265 camera
Intel® RealSense™ V-SLAM technology: simultaneous localisation and mapping algorithms
Intel® Movidius™ Myriad™ 2.0 VPU
2 fisheye lenses with combined 163° FoV (+/- 5°)
BM1055 IMU
USB 3.1 Gen 1 Micro B connectors
Dimensions: 108 x 24.5 x 12.5 mm
Two M3 0.5 mm mounting sockets
Camera supplied with tripod
Resources for the T265 camera
What about resources? A bit of code, some settings... all the basics for an Intel® RealSense™ T265 tracking camera.
Customers who viewed this item also viewed