If you've nothing else planned for the weekend of 3 April 2015 and are interested in humanoid robots, come and witness the birth of a Poppy robot!
The principle of this " Poppy, Naissance d'un robot " (Poppy, Birth of a robot) event is quite simple: 6 French cities are to give birth to 6 robots in the space of 48 hours.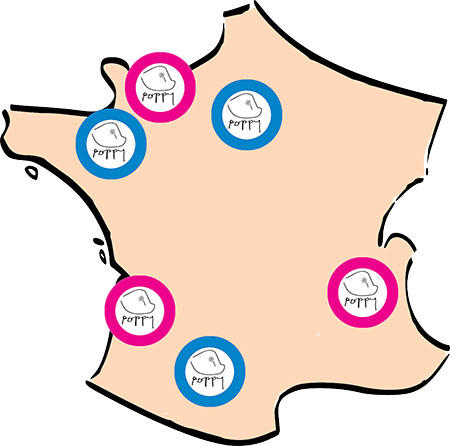 Poppy, the humanoid 3D robot that will make you fall in love with robotics
The launch of this humanoid open-source 3D printed robot was first announced in November 2014 and was imagined to open the door to humanoid robotics to as broad an audience as possible. Poppy is the result of the hard work of the Inria Flowers team led by Dr Pierre-Yves Oudeyer, who likes to use robotics and IT platforms to better understand developmental processes in humans.
The software and hardware are fully open-source, its behaviour having been pre-programmed, and Poppy is also compatible with the Arduino platform which makes learning and building a first robot easier.
6 simultaneous Poppy robot births
If you're interested in assembling your first Poppy humanoid robot, come and take part in one of the 6 events organised in Bordeaux, Toulouse, Paris, Rennes, Caen and Grenoble.
And if you can't make it, you can follow the event on Twitter with the hashtag #robotinm .
In the meantime, take a look at the kind of thing you'll be able to expect thanks to this time-lapse Poppy robot assembly: