More and more, robots play a role in the performances arts . Off course, some types of robots are used more frequently than others, because of their shapes or functionalities. "Medical" and "consultations" are not the first words that come to mind when we think about the double telepresence robot, but some ingenious people decided to show the world the true potential of these robots!
But first off, let's start with more "traditional" uses of the Double telepresence robot!
Bringing mobility to video conferences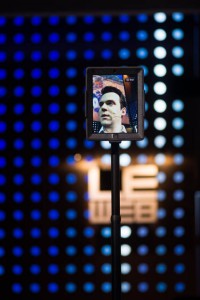 The Double telepresence robot established itself as the perfect tool for teleworkers. Why? A simple and minimalist design, quick to learn and use, and easy to control in a business environment!
Its maker, the firm Double Robotics, also designed a slick charging dock to go with the Double telepresence robot, to avoid having unwanted cables all around this elegant robot.
The free application "Double", which allows its user to drive around a remote location while on a video call from anywhere, has been recently updated, to offer its users an optimal video quality.
What uses for the Double telepresence robot
Teleworkers are not the only one to enjoy the upside of the Double telepresence robot, and these innovative work tools can be seen more and more in hospitals. This robot enables doctors with a very busy schedules to visit their patients more often and conduct bedside consultations from afar. Some remote hospitals even have specialists on-call thanks to the Double telepresence robot!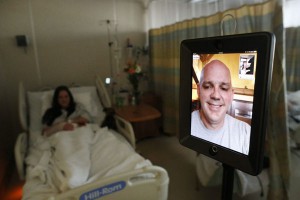 Another smart way to use the Double telepresence robot, which is becoming quite popular, is using it to attend conferences without moving from home! Picture it.. No queuing to get an ID badge or leave your coat in the cloackroom, a dream come true! More and more events promoters are offering this service.