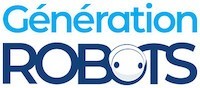 My Cart
0
item(s)
-
€0.00
There are no more items in your cart
Arduino Leonardo board
The Arduino Leonardo board is the newest board from Arduino. It is based on the ATmega32u4 microcontroller. DISCONTINUED.
The Arduino Leonardo Board
The Leonardo board differs from all preceding boards in that the ATmega32u4 has built-in USB communication, eliminating the need for a secondary processor. This allows the Leonardo to appear to a connected computer as a mouse and keyboard, in addition to a virtual (CDC) serial / COM port.
Technical specifications of the Arduino Leonardo board
Microcontroller ATmega32u4
Operating Voltage: 5V
Recommended Input Voltage : from 7 to 12V
Limits of Input Voltage : between 6 and 20V
Digital I/O Pins: 20
PWM Channels: 7
Analog Input Channels: 12
DC Current per I/O Pin: 40 mA
DC Current for 3.3V Pin: 50 mA
Flash Memory 32 KB (ATmega32u4) of which 4 KB used by bootloader
SRAM 2.5 KB (ATmega32u4)
EEPROM 1 KB (ATmega32u4)
Clock Speed 16 MHz
Why Arduino ?
Arduino is Inexpensive
Arduino is Cross-platform
Arduino offers a simple, clear programming environment
Open source and extensible software
Open source and extensible hardware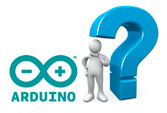 Need help choosing the right Arduino? Check out our guide!
Programming Arduino
The open-source IDE can be downloaded for free (currently for Mac OS X, Windows, and Linux). Some tutorials are available on the official Arduino web site. These tutorials help you to write your first program with Arduino boards.
Customers who viewed this item also viewed