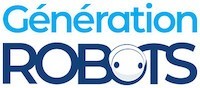 My Cart
0
item(s)
-
€0.00
There are no more items in your cart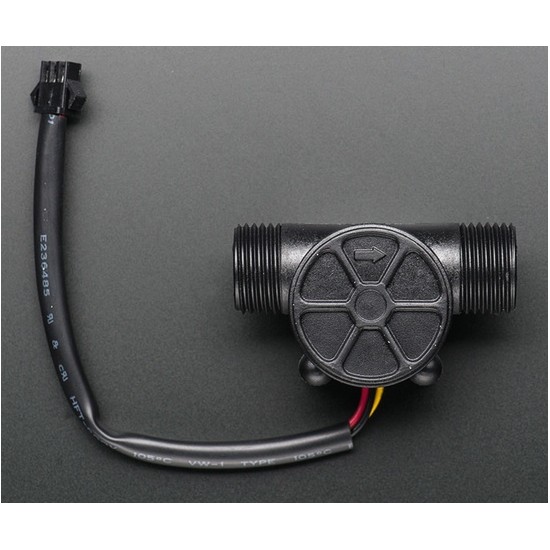 Plastic Threaded Flow Meter ½" NPS
This Plastic Threaded Flow Meter ½'' is easy to use and Arduino-compatible. It can equip various DIY electronic systems. DISCONTINUED ARTICLE.
Using the Plastic Threaded Flow Meter ½" NPS
The Plastic Threaded Flow Meter ½" is an Arduino-compatible module that can measure the flow rate of liquids at a specific location.
It consists of a pinwheel sensor that has a little magnet attached. There's a Hall effect sensor on the other side of the tube that can measure how many spins the pinwheel has made and therefore the number of pulses.
From this, the flow can then be deduced, bearing in mind that each pulse corresponds to approximately 2.25 millilitres.
Note that the measures do vary a bit depending on the density of the liquid, sensor orientation and flow rate.
Three different-coloured wires are attached to the flow meter:
the red wire must be connected to the power supply;
the black wire to the ground; and
the yellow wire corresponds to the Hall effect pulse output.
Possible uses of the Arduino Flow Meter
Used wisely, the Arduino Flow Meter can prove a very handy accessory for some electronics projects, including:
Gardening DIY electronics projects
Computer cooling DIY projects
Used alone, this flow meter can also help you detect a leak in your bathroom or kitchen!
You may also be inspired by the Adafruit project: the team hooked up a flow meter to a keg to count how many drinks were served and how much beer was drunk!
Technical specifications of the 828 liquid flow sensor
Electrical specifications:
Operating voltage: 5 to 18 Vdc
Max. current draw: 15 mA @ 5 V
Operating flow rate: 1–30 litres/minute
Operating temperature range: -25 to 80 °C
Humidity rate: 35–80%
Maximum water pressure: 2 MPa
Output duty cycle: 50% ± 10%
Output rise time: 0.04 us
Output fall time: 0.18 us
Flow rate pulse characteristics: Frequency = 7.5 x flow rate (L/min.)
Pulses per litre: 450
Durability: minimum 300,000 cycles
Mechanical specifications:
Pipe connections: ½" (NPS standard)
Outer diameter of the pipe: 19.8 mm
Thread diameter: 12.7 mm (1/2")
Dimensions: 63.5 × 35.5 × 35.5 mm
Resources for the Plastic Threaded Flow Meter
Hier eine originelle Einsatzmöglichkeit Ihres Durchflussmessers mit Gewinde. Folgen Sie den Anweisungen unter dem nachstehenden Link: The ''Kegomatic''.
Here is an example sketch that can be used to quickly test the sensor.
Customers who viewed this item also viewed