The Makey Makey kit allows you to transform objects into keyboards !
Modelling clay, sponge, pencil lead… All you need are objects that conduct electricity , a bit of imagination and a few programming blocks on the Scratch software, and children can realise various projects, such as the famous banana piano , a video gamepad in modelling clay, etc…
Programming with fun
The kit includes everything you need to get started: a Makey Makey board , alligator clips to connect to conductive objects and USB cable to connect Makey Makey to the computer.
At Abracodabra , we use it for children aged 4 to 15, but of course there is no age limit!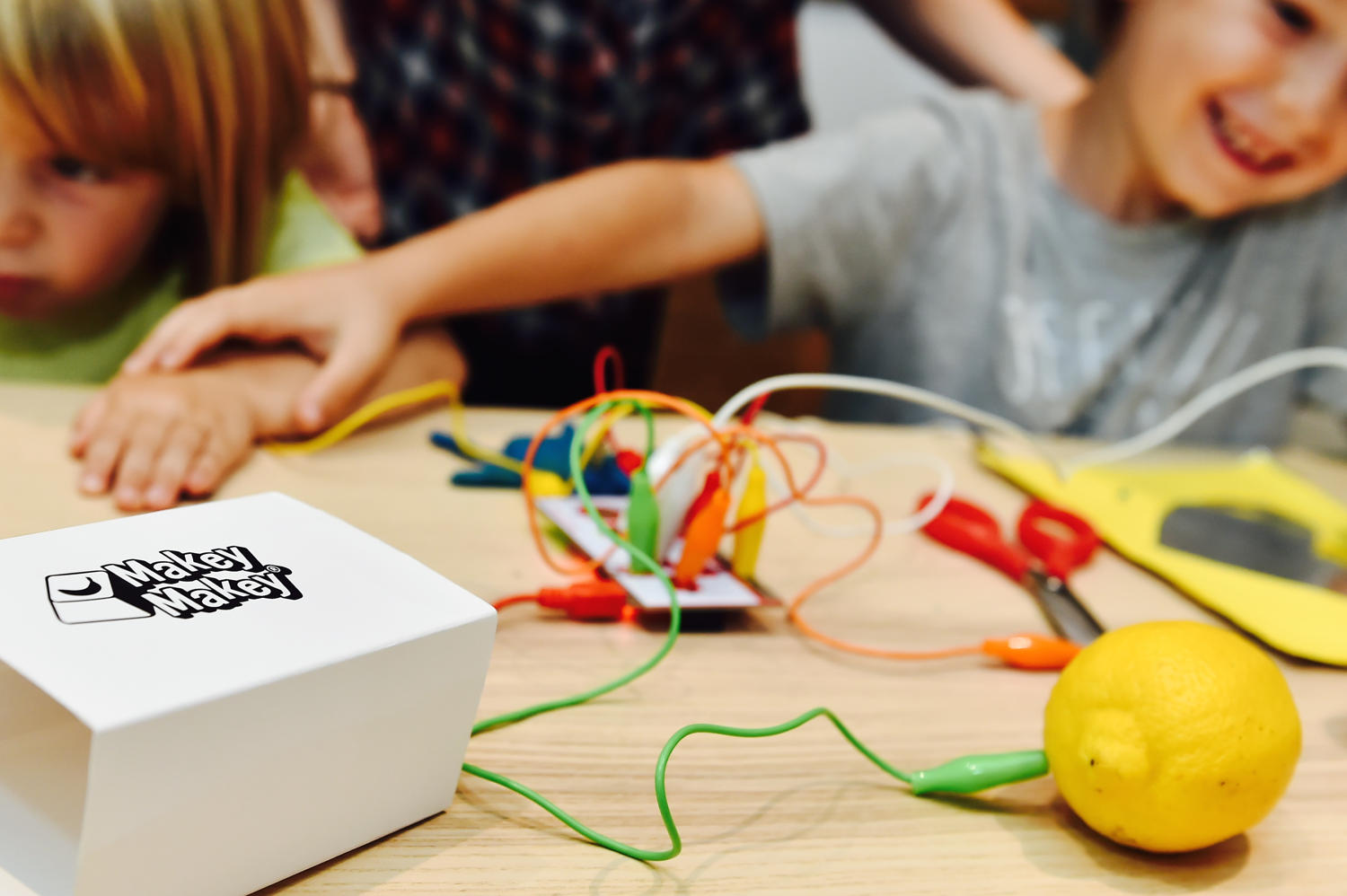 Thanks to the Scratch software , we can create games adapted to the needs of activities:
Very fun games for the older, to show them the basics of programming and logic with challenge s!
Educational games , where Makey Makey is a tool to test the conductivity of certain objects and show how electricity works!
More childish games for the younger one, without showing them Scratch, just with something that comes to life if the current passes into daily objects (and of course the hands of comrades!)
Makey Makey are always a must have for children to discover the basics of electronics ! No fragile or dangerous material , and enough to involve everyone with many objects. No time or support constraints, a computer and some good ideas are enough for a successful activity! Easy to learn and to understand, and uncomplicated to animate, Makey Makey allows everyone to easily test and discover what electronics is . They can be used for a long time, but they can also be used to keep children intelligently occupied during a short time.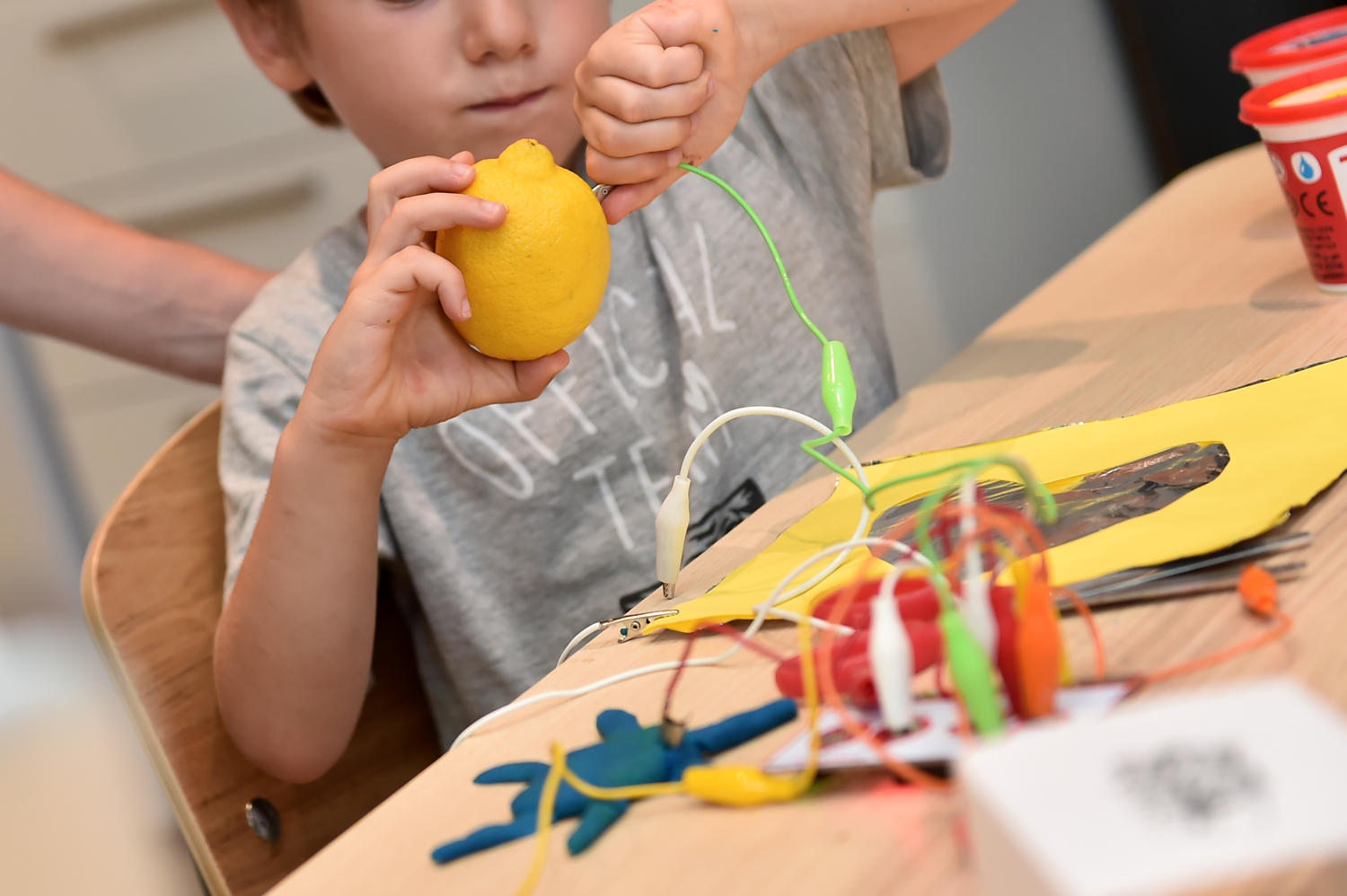 To find out more, check out the Generation Robots website where you'll see that Arduino and Makey Makey can be combined !