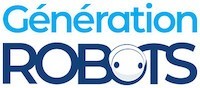 My Cart
0
item(s)
-
€0.00
There are no more items in your cart
QTI Line Follower AppKit for the Boe-Bot
QTI infrared sensors to make your
Boe-Bot robot
follow lines on the floor
This kit uses QTI infrared emitter/receiver modules to easily enhance the line-following capability of your Boe-Bot robot. Mount three or four sensors underneath the Boe-Bot chasis, and adjust the position to detect lines of different widths. Learning to use the QTI is easy with the illustrated instructions and example BASIC Stamp code provided.
QTI Infrared sensors
The QTI infrared sensor is a proximity sensor, miniatirized, with a pair of IR transceiver.
Under the analogic mode, it can detect different levels of infrared reflectivity in order to detect different levels of gray.
Under the digital mode, its behavior is more simple beacuse it detect's only black or white
By aligning four QTI infrared sensors under the Boe-Bot robot, you create a far more effective line follower robot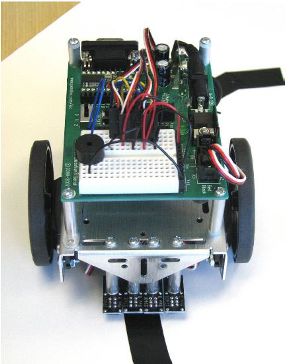 This kit contains 4 QTI infrared sensors. The QTI infrared sensors are fixed under the Boe-Bot robot using screws provided in the kit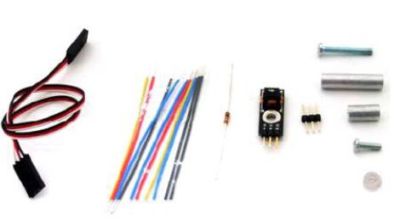 An example of code of a line follower robot using Pbasic is available at this address



Customers who viewed this item also viewed