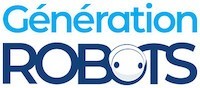 My Cart
0
item(s)
-
€0.00
There are no more items in your cart
Robotis kits are sets of mechanical, electronic, and software components designed to allow the building and programming of complex robots, such as hexapods or humanoids. They are suitable for beginners and experts in robotics and can be used for learning science, technology, engineering, and mathematics (STEM).
Robotis kits are available in different sizes and configurations according to users' needs. They contain Dynamixel servomotors, sensors, controllers, cables, and software to enable programming of the robot's movements and behaviors.
These kits are designed to be scalable, which means they can be expanded with additional parts to create more advanced and complex robots. They are also compatible with different programming platforms, such as Scratch, Python, Arduino, and ROS (Robot Operating System).
By using a Robotis kit, users can learn how to build and program robots to perform various tasks, such as object recognition, line tracking, wireless communication, and autonomous navigation. They can also experiment with different robot designs and develop their creativity and innovation skills.