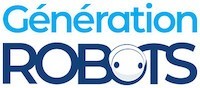 My Cart
0
item(s)
-
€0.00
There are no more items in your cart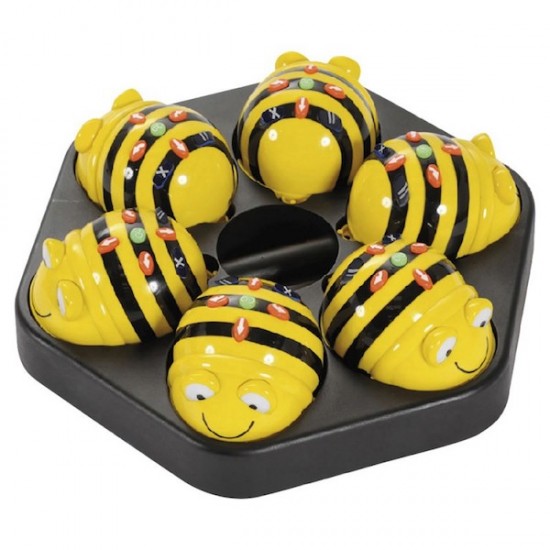 Bee-Bot robots pack for 1 classroom (6 robots + 1 docking station)
If you decided to go with the Bee-Bot robot for your classroom lessons, better get more than just one! Be fully prepared with this Pack of 6 robots + 1 docking station!
Including €1.17 for ecotax
Bee-Bot robots pack for 1 classroom (6 robots + 1 docking station)
The Bee-Bot robot is a little gem when it comes to teach coding and algorithm concepts to children as young as 4 years old. Many accessories such as discovery maps for Bee-Bot are also available on our website. With 6 Bee-Bot robots, you will be ready to teach a classroom or a small group of children. The docking station will be very handy to charge all your robots at once!
Bee-Bot: from kindergarden to elementary school
In elementary school, Bee-Bot will help the children to better master spatial awareness, learn the alphabet, numbers and very simple arithmetic operations.
In elementary school, Bee-Bot can be used to learn subjects such as geography, grammar rules or spelling, and more complex arithmetic operations.
Technical specifications for the 6 Bee-Bot robots pack
The 6 Bee-Bot robots pack comes with:
6 Bee-Bot robots
1 docking station
Resources of theBee-Bot robots pack for 1 classroom
Data sheet
Programming language

Without screen

Age group

3-5 years

Compatibility

Without screen

Power supply

Battery (rechargeable)

Robot type

Mobile robot
The biggest difference is the addition of a Bluetooth module on the Blue-Bot robots. Thanks to the Bluetooth module, young users can program and control their robot with a tablet, a smartphone or the Blue-Bot programming bar !

---

No, the Bee-Bot robot does not have any Bluetooth chip, so the only way to control it is with the buttons on its back.

---

The two steps below explain how to test your robot for power problems. 1) Reinitialize the robot: Open the battery compartment by loosening the screw. The screw is triangular and is located on the square plate at the bottom of the robot. Remove the battery and reinsert it to reinitialize your Bee-Bot / Blue-Bot. If that does not help, continue with point 2. 2) Test with a different battery: Insert a working battery to see if the problem is related to the battery or the robot

---
Customers who viewed this item also viewed