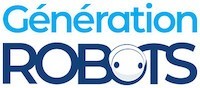 My Cart
0
item(s)
-
€0.00
There are no more items in your cart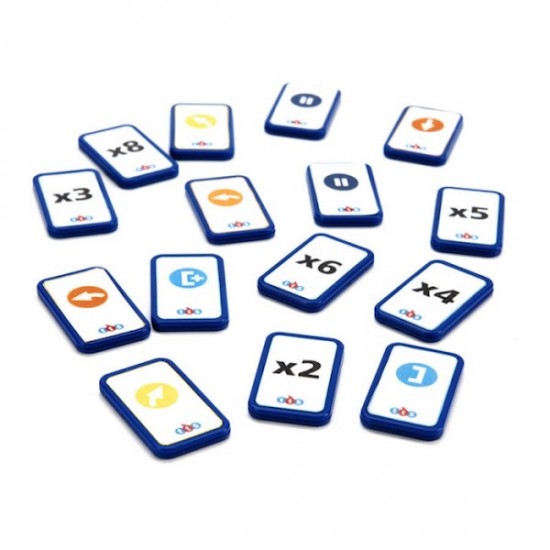 Blue-Bot Tiles Extension Pack
Left, right, left... Repeat! With this extension pack of sequential cards for Blue-Bot, your little robot will dance the night away!
Including €0.05 for ecotax
Pack of programmable tiles for Blue-Bot: turn your robot into the king of swing
This pack of sequential cards for Blue-Bot rounds out the set of 25 tiles included with the Blue-Bot programming strip. The latter allows you to create a full movement sequence for your educational mobile robot: children need to position the tiles in the correct order so that Blue-Bot takes the best path on its activity mat.
These 25 new tiles introduce extra functionality to the standard pack including many right and left turns and repeats.
Technical specifications of the extension pack for Blue-Bot
The pack contains the following tiles:
45° Left x 4
45° Right x 4
Repeat start x 3
2x Repeat x 3
4x Repeat x 2
6x Repeat x 2
8x Repeat x 2
Repeat end x 3
Pause x 2
Pack size: 25
Brand: TTS
Suitable for 3 to 8 years
Resources for the Blue-Bot educational robot

The two steps below explain how to test your robot for power problems. 1) Reinitialize the robot: Open the battery compartment by loosening the screw. The screw is triangular and is located on the square plate at the bottom of the robot. Remove the battery and reinsert it to reinitialize your Bee-Bot / Blue-Bot. If that does not help, continue with point 2. 2) Test with a different battery: Insert a working battery to see if the problem is related to the battery or the robot

---
Customers who viewed this item also viewed