Quick overview of the MakerBeam Starter Kit
This week, we tested the MakerBeam Starter Kit for you!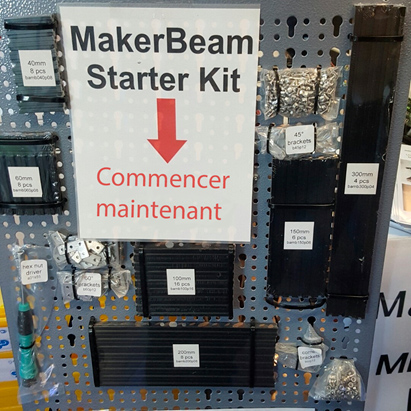 In this kit, you'll find everything you need to get to grips with your first MakerBeam construction. If you find you're missing a part, you can of course buy them individually from our site to complete your collection!
This starter kit contains beams in six different lengths having a height and width of 10 mm (aluminium bars used to create the structure). The MakerBeam Starter Kit also comes with two types of bolts : one for use in the beams as shown below, and another used to attach the beams to the angle brackets.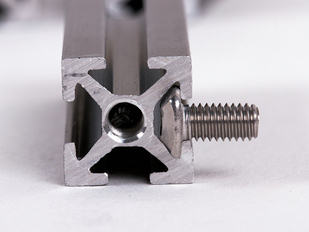 The bolts come with their associated nuts, allowing you to attach the different aluminium parts together to join the beams and create your frame.
What's really interesting about this kit is that it contains everything you'll need to make your structure – plug-and-play robotics at its best !
The MakerBeam Starter Kit is delivered with a catalogue listing all the parts that exist, along with a photo showing some project ideas, for example a robot that can draw or a mobile telephone base .
Some project ideas for the MakerBeam Starter Kit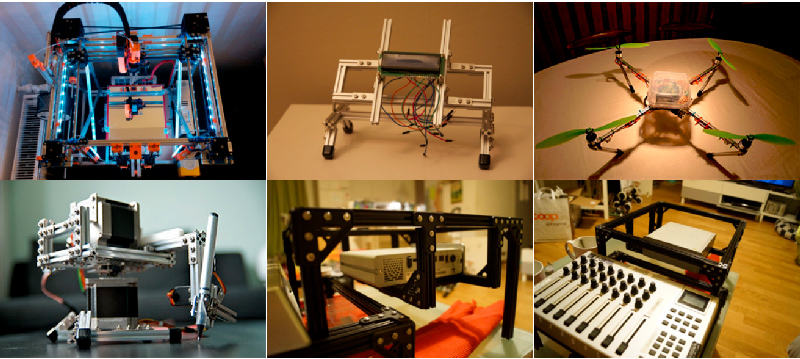 The construction possibilities are endless! You can build 3D-printing structures, hexapod robots and lots more!

Our team chose to make a mini dolly track for a smartphone, the kind of contraption commonly used on film sets to move the camera smoothly from one point to another.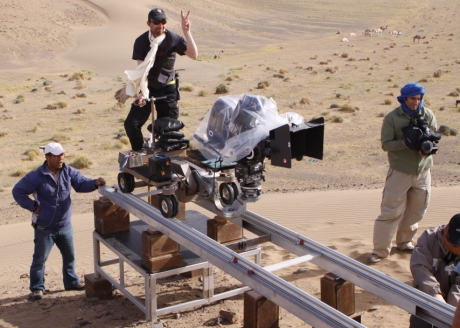 We created the entire structure using MakerBeam parts, then automated it with Lego Mindstorm (motor and stop plates). You could of course use an Arduino or Raspberry Pi board instead of Lego.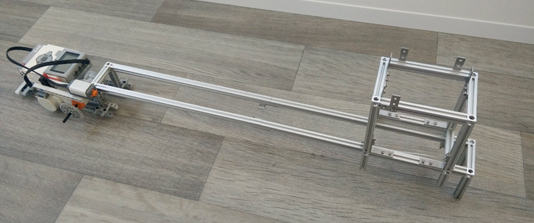 Below is a short video explaining our MakerBeam project. The dolly track could probably also be used as a tray for moving objects around.
The MakerBeam Starter Kit really is ideal for making clean and solid structures, as well as for prototyping. It's a bit like a box of Meccano, but for pros! The only negative thing about this kit is that there are no very long bars, although these can be bought individually so it's not a huge problem.
Um es einmal zusammenzufassen
Advantages

Disadvantages

Strong
Easy to assemble
Practical
Well presented

Some very long bars could prove useful