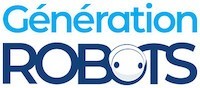 My Cart
0
item(s)
-
€0.00
There are no more items in your cart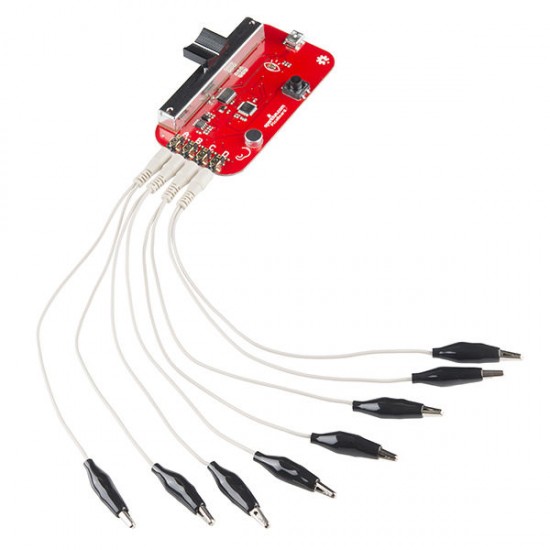 SparkFun PicoBoard
SparkFun |
A-000000-01666
The SparkFun PicoBoard kit offers an original and fun learning approach to electronic programming, simply connect various sensors to your PicoBoard and carry out your own experiments using the Scratch programming language!
PicoBoard: an electronics board accessible to students and beginners
It's not so difficult to learn the basics of programming and electronics with the right educational tools and materials! The PicoBoard is a programming electronics board that is accessible to children, students and all novice programmers. It allows you to connect up to 4 external sensors via the 4 connection cables, each fitted with 8 crocodile clips to connect to the sensors' male plugs.
Even if you don't own these extra sensors (not included in the SparkFun kit), you'll be able to carry out your own experiments thanks to the PicoBoard's built-in sensors:
a light sensor, with the picture on an eye circling it; and
a sound sensor, just above the picture of an ear.
The PicoBoard is also fitted with a digital on/off push button and a long slider that you can raise or lower to change different values.
Be aware that you'll need a mini-USB cable to operate your PicoBoard, which is not included in the SparkFun kit but can be purchased separately.
Learning electronics programming with Scratch for beginners
The PicoBoard can be programmed using the Scratch language, a programming electronics language suitable not only for novice programmers but also teachers wanting to introduce their students to the IT world. It's not very difficult to learn Scratch, as it's a visual and dynamic version of the SmallTalk programming language. Scratch uses different-coloured tiles making it easy to identify commands. It's been translated into some 20 European languages so that all students can use it, whatever their nationality.
It's an educational tool that is interactive and dynamic – you can edit code while the programme is running and children can publish their projects online. These are turned into Internet applications via the Adobe Flash Player plug-in.
Technical specifications of the SparkFun PicoBoard kit
The SparkFun PicoBoard kit includes:
1 PicoBoard programming board
4 tall silicone bumpers
4 x 2.5 mm audio cables with dual crocodile clips
Resources for the SparkFun PicoBoard beginner kit
Below you'll find all the documentation and download links you'll need to get to grips with the PicoBoard and Scratch with the SparkFun PicoBoard beginner kit:
Getting started with the PicoBoard
Customers who viewed this item also viewed