Kinova Robotics, a Canadian company specialized in the design of robotic technologies, is a key player in the robotic sector, thanks to its innovative robotic arms. Designed to be agile, precise, and easily scalable, the Kinova robotic arms are powerful tools, leading to a wide array of new opportunities for exploration, learning, and innovation.
A powerful educational tool
Kinova robotic arms have become a powerful educational tool, allowing students to get familiar with an innovative, cutting-edge robotics platform. Schools and universities worldwide have already integrated them into their academic curriculums, in order to train the next generation of engineers and researchers.
Students of different backgrounds can gain real hands-on experience by testing and bringing to life concepts of automated manipulation with safe and versatile robots. ROS-compatible, the Kinova robto arm can perform a wide variety of tasks, from simple object manipulation to more advanced applications such as object recognition and autonomous navigation.
Their modular design allows for easy customization according to specific needs, and the intuitive user interface makes programming really easy. Robotic technology becomes accessible to everyone, even to beginner developers.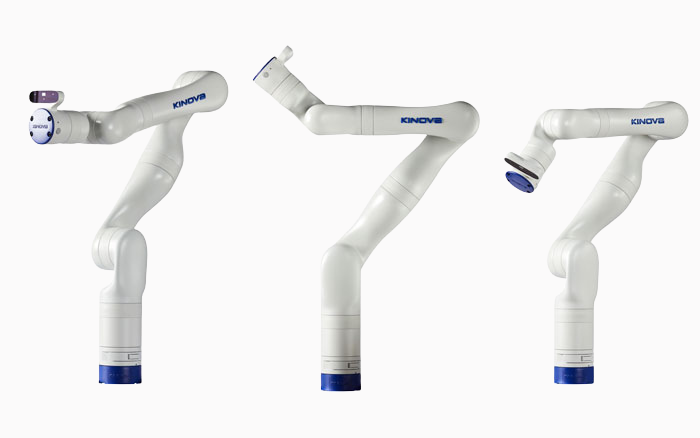 Many research laboratories worldwide have already chosen Kinova robotic arms.
In biology labs, for instance, these arms are used to automate complex tasks, such as the manipulation of microorganisms or cells, allowing researchers to focus on more conceptual aspects of their work.
In the medical field, Kinova robotic arms have been integrated into projects developing smart prosthetics, providing amputees with increased mobility and an improved quality of life.
Gen3 and Gen3 Lite from Kinova: excellence in modern robotics
Kinova's Gen3 and Gen3 Lite robotic arms feature an innovative design that combines accuracy, versatility, and ease of use.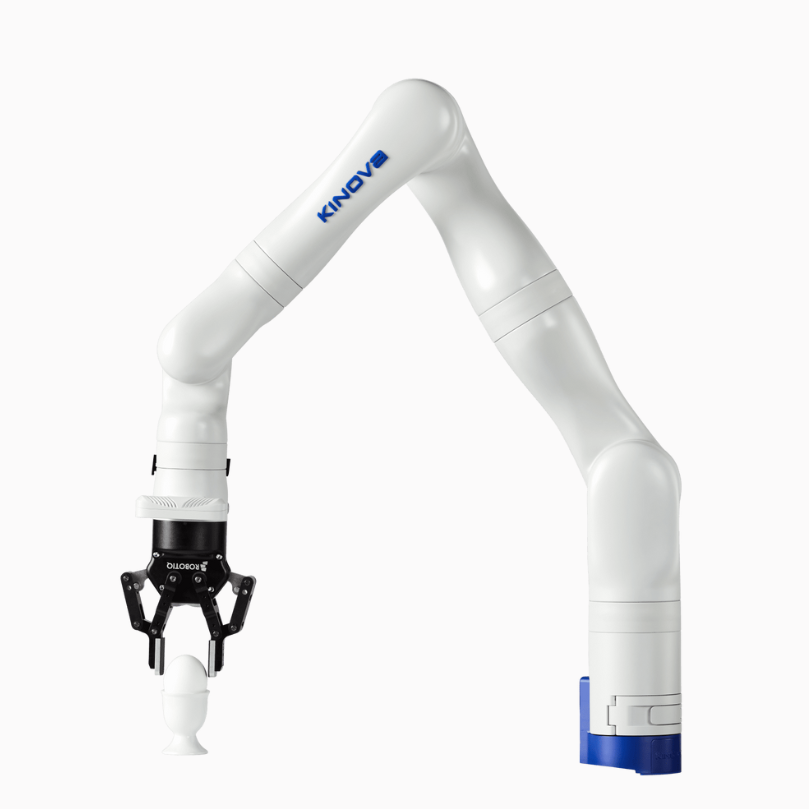 Gen3: Exceptional Dexterity
The ultra-light Kinova Gen3 robotic arm stands out for its ability to perform accurate and complex movements. Available in 6 or 7 axes, it offers low-level control, infinite rotation, smart actuators, and an optional vision module. Set up takes less than 30 minutes, it is used by various universities and businesses.
Kinova's Gen3 is recommended for a wide variety of missions, such as dynamic grasping, vision-based manipulation, meticulous assembly, haptics, deep learning, and mobile manipulation.
Gen3 Lite: A More Compact and Affordable Alternative
The Gen3 Lite maintains the quality and performance of the Gen3 while being more compact, making it an ideal solution in tight spaces. It seamlessly integrates with the Kinova Kortex™ API, providing complete control at all expertise levels, from simple to advanced programming. Its quick installation (less than 10 minutes), efficient actuators, and compatibility with the Intel® RealSense™ Depth D450 3D camera make it a cost-efficient and high-performance solution. A learning kit is also available, covering five domains with educational resources.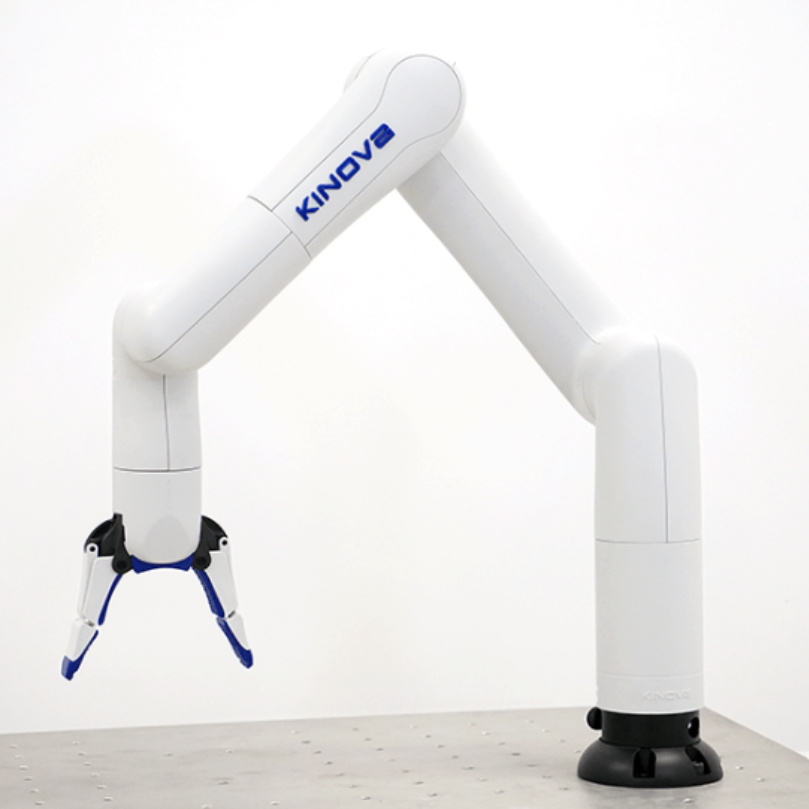 Gen3 and Gen3 Lite: the full comparison
| | Gen3 6 DOF | Gen3 7 DOF | Gen3 Lite |
| --- | --- | --- | --- |
| | | | |
| Payload (continuous full range) | | | |
| Payload (medium continuous range) | | | |
| | | | |
| | | | |
| | | | |
| | | | |
| | 20 à 30 VDC, 24 VDC nominal | 20 à 30 VDC, 24 VDC nominal | 21 à 30 VDC, 24 VDC nominal |
| | | | |
| | | | |
| | | | |
| | | | |
Kinova robotic arms open new horizons in the fields of research and education by providing essential tools for those who need an easy and versatile robot arm, or looking to train the next generation of robotic engineers.