Founded in 2015, Ouster is a US company that specialises in high-resolution digital lidar sensors. Their 3D lidars, essential in autonomous driving projects, stand out for a superior image quality and come in at a lower price than other solutions on the market.
They currently offer the best resolution/cost ratio (end 2022). Robust and reliable, they are ideal for applications requiring long or medium-range environmental perception, or short-range perception with an extra wide field of view.
Why opt for Ouster?
Ouster's compact, modular and rugged digital lidars offer lots of advantages, allowing you to optimise their detection systems:
Over 75 possible configurations
Ouster markets 3 products offering different ranges and fields of view, depending on what you intend to use it for:
Each comes in 3 versions with 32, 64 or 128 channel vertical resolution*. Each model also offers 4 different configurations, which you can choose depending on what you will do with it:
Uniform: Balanced field of view, below and above the lidar
Gradient: To segment the field of view according to a specific function
Below horizon: Field of view oriented exclusively below the horizon line
Above horizon: Field of view directed above the horizon line
*The 128 channel model offers a uniform configuration only

Ouster lidar: what can I use it for?
These high-resolution digital lidars have their place in various sectors:
Autonomous vehicles: The sensors use laser pulses to recreate a vehicle's surrounding environment, for safe, automated driving of cars, trucks, taxis, buses, drones, etc.
Robotics: Ouster lidars are go-to components for autonomous machines, they enable them to observe and understand surrounding environments and improve safety and quality of life, while enhancing efficiency, sustainability and resilience.
Industry: Both reliable and robust, an Ouster lidar will improve task safety and automation in the mining, agriculture, construction and logistics industries.
Smart infrastructure: Ouster sensors generate accurate object and incident detection data. Combined with software, they can detect and classify vehicles, pedestrians and cyclists in all weather and lighting conditions.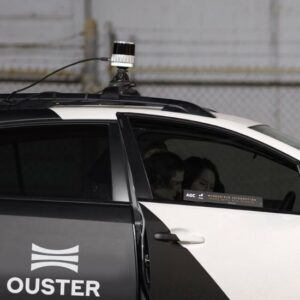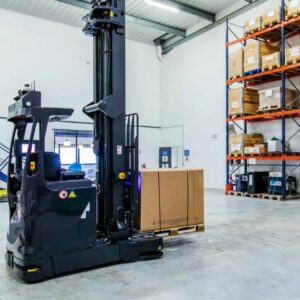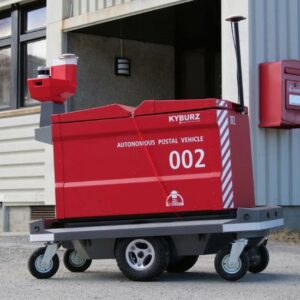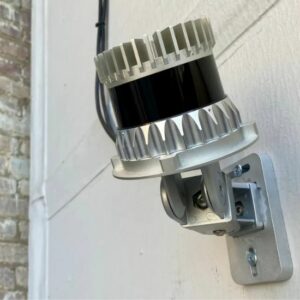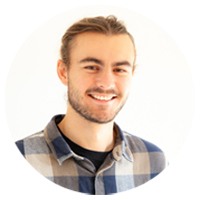 Mathis Godard, Computer and Robotics Engineer
"I've worked on a number of mobile robotics projects where I've integrated lidars marketed by different brands. In my opinion, the Ouster lidar stands out for its finish, ultra-compact size and HD image quality."
Download our 43-pages white paper introducing the whole Ouster range