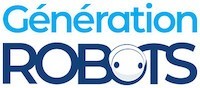 My Cart
0
item(s)
-
€0.00
There are no more items in your cart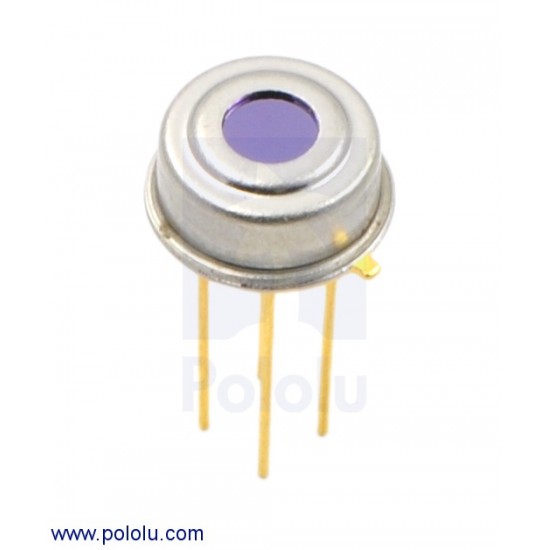 Infrared Temperature Sensor MLX90614 - BAA
SparkFun |
A-000000-01555
The Melexis MLX90614ESF-BAA Infrared Temperature Sensor is a high-accuracy, non-contact temperature sensor with a broad measuring range that can be used to determine room temperature or the temperature of a specific object.
Including €0.01 for ecotax
Infrared Temperature Sensor: welcome to the MLX90614 family
The MLX90614 range is a family of sensors equipped with thermopile infrared detectors. The Melexis MLX90614ESF-BAA Infrared Temperature Sensor allows you to take accurate measurements covering a wide range (up to 382.2 °C!), with a narrow margin of error of +/-0.5 °C for readings at room temperature.
The sensor offers two possible communication interfaces: SMBus (by default) and 10-bit PWM output. For all frequencies below 100 kHz, the SMBus is also compatible with the I2C interface.
Finally, the MLX90614ESF-BAA Infrared Temperature Sensor is contained in an extremely lightweight packaging that protects the sensor from ambient infrared radiation and from sunlight.
Please note that to obtain the most accurate data possible, you must make sure the temperature sensor is always placed in an isothermal environment – if the sensor's protective envelope is exposed to different temperatures, the sensor won't give a reliable reading.
Examples of DIY projects using the MLX90614ESF-BAA Temperature Sensor
The MLX90614ESF-BAA Temperature Sensor can be used in numerous electronics and robotics projects requiring these types of readings, e.g.:
Manufacture of an infrared body thermometer
Equipment of a robotic fire-fighting system
Measurement of the temperature of electronic components
System for the automatic triggering of a heating or air conditioning unit with a thermostat
Multi-zone temperature control: up to 100 sensors located in different zones capable of transmitting data simultaneously
Technical specifications of the Melexis MLX90614ESF-BAA Infrared Sensor
Detected temperatures:

room temperature: -40 to 85 °C
temperature of objects: -70 to 382.2 °C

Resolution: 0.02 °C
Accuracy (room temperature): ± 0.5 °C
I2C-compatible SMBus digital interface
Weight: 0.9 g
External supply voltage: 3V
Supply current: 1–2 mA
Supply current (programming): 1.5–2.5 Vdc
PWM resolution: 10 bits
Resources for the MLX90614ESF-BAA Sensor
To ensure you have access to the most accurate information on the MLX90614ESF-BAA Sensor, we have also compiled a selection of links:
Customers who viewed this item also viewed