Ouster has pushed back the boundaries of digital lidars once again with the launch of its REV7 sensors powered by the L3 chip, which has significantly improved both their range and data accuracy and reliability. This new series also welcomes the new OSDome, a hemispherical lidar that sees everything from floor to ceiling. And the brand has improved its OS0, OS1 and OS2 lidars for an even better performance!
Lidars equipped with a revolutionary L3 chip
Thanks to this new-generation L3 chip, Ouster's REV7 lidars can now see everything, over longer distances and with greater accuracy. It operates at a rate of up to 5.2 million points per second, so can identify physical details (walls, corners, small objects) invisible to other lidars. Designed to deliver on performance and efficiency, the L3 is a backlit chip with impressive features.
As a leading technology company, Ouster is making constant progress, designing ever more powerful lidars equipped with ever more efficient chips.
Introducing the OS REV7 series
With their L3 chip, the REV7 lidars have a better field of view than before. They can now see twice as far and with greater precision, both indoors and out. They can operate at between -40 and 70 °C and consume less energy. They have 95% automotive-grade components to withstand impact and vibration while maintaining their compact size.
REV7 vs. REV6: the differences
Powered by a new backlit L3 chip
Range multiplied by 2 across the entire product family
High resolution for short, medium and long-range applications
Max. operating temperature increased by 10 °C
Automotive 1000BASE-T1 Ethernet now available
| | | | | | | |
| --- | --- | --- | --- | --- | --- | --- |
| | OS0 REV6 | OS0 REV7 | OS1 REV6 | OS1 REV7 | OS2 REV6 | OS2 REV7 |
| Maximum reach | ~ 50 m | ~ 100 m | ~ 120 m | ~ 200 m | ~ 240 m | ~ 400 m |
| Range (10% reflective target) | ~ 15 m | ~ 35 m | ~ 45 m | ~ 90 m | ~ 80 m | ~ 200 m |
| Min. range | 0.3 m | 0.5 m | 0.3 m | 0.5 m | 1 m | 0.8 m |
| Points per second | Up to 2,621,440 | Up to 5,242,880 | Up to 2,621,440 | Up to 5,242,880 | Up to 2,621,440 | Up to 2,621,440 |
| Operating temperature | -40 to 60 °C | -40 to 70 °C | -40 to 60 °C | -40 to 70 °C | -20 to 62 °C | -20 to 65 °C |
Automotive ethernet: a new option
To ensure these sensors integrate well with autonomous vehicles, Ouster has added a 1000BASE-T1 automotive ethernet option for its OSDome, OS0 and OS1 models. This new integrated connector makes the REV7 lidars compatible with a wide range of software and networking solutions, saving both time and money in terms of integration.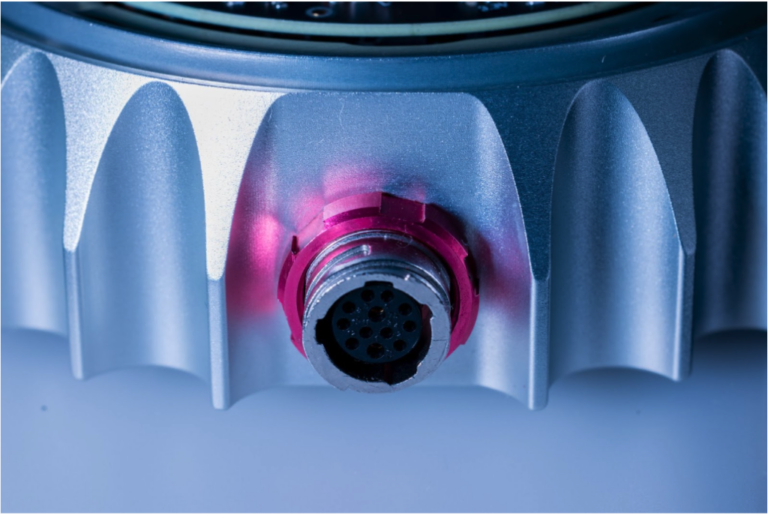 REV7: what can I use it for?
These OS sensors have been developed for everyday use, even in the most extreme environments, for example industrial automation, robotics, mapping, etc. And a special mention must go to the OS2 with its maximum range of 400 metres, giving it the unique ability to track vehicles and objects in any direction. These new-generation lidars allow large-scale roll-out of autonomous vehicles, such as robotaxis, shuttles, buses, trucks, etc.
OSDome, a new hemispherical lidar
Designed to maximise detection performance, the OSDome lidar is discreet and compact and can see everything without being seen. Its dome shape recreates a full view from floor to ceiling, eliminating the issue of blind spots.
Strengths of the OSDome:
180° hemispherical field of view
128 channels of vertical resolution
20 metre range (10% reflectivity)
Accurate and secure tracking of people
4x higher resolution
OSDome: what can I use it for?
You can integrate the ultra-compact OSDome easily into the body of a vehicle or the ceiling of a building. It will improve your security systems and can track individuals while respecting their privacy. It's well suited to a wide variety of smart infrastructure and industrial projects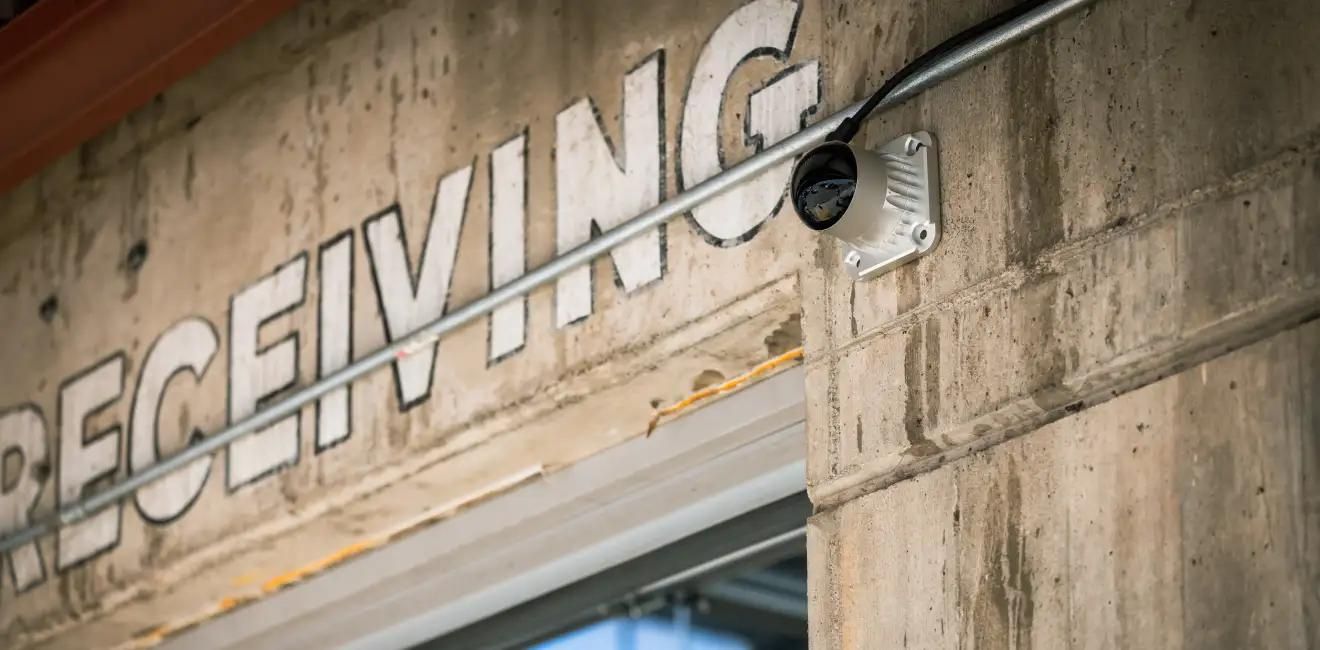 Comparison of the different OS REV7 sensors
All the lidars are built on the same architecture, but are designed for different uses.
 
OSDome
Hemisphere
OS0REV7
Ultra-wide
OS1REV7
Mid-range
OS2REV7
Long Range
Field of view (VxH)
180° x 360°
90° x 360°
45° x 360°
22,5° x 360°
Range
20 m (10%)
35 m (10%)
90 m (10%)
200 m (10%)
Portée.min
0.5 m
0.5 m
0.5 m
0.5 m
Weight
337 g
447 g
447 g
1100 g
Precision
± 1 cm
± 0,5 cm
± 0,7 cm
± 2 cm
Download our 43-pages white paper introducing the whole Ouster range