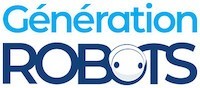 My Cart
0
item(s)
-
€0.00
There are no more items in your cart



785 Gear Rack Kit (Single Perpendicular)
ServoCity |
A-000000-03247
This 785 Gear Rack Kit includes a Hitec HS-785HB rotary servo motor allowing you to easily create a system for converting a rotary motion into a linear motion.
Perpendicular 785 Gear Rack Kit: a gear rack for your Hitec HS-785HB
Simply install this Servocity perpendicular kit for rotary servos on the Hitec HS-785HB servo (provided) to create a linear robotic system. A distance of 24.98 cm is travelled when the motor controller connected to the servo sends a PWM signal.
Offering aluminium and Delrin plastic parts, the entire kit is particularly wear-resistant and robust. It is also designed to offer numerous assembly possibilities with additional Actobotics components to create complex systems based on linear motion.
Technical specifications of the 785 Gear Rack Kit
Kit includes:
1 HS-785HB servo motor
1 x 1/4 scale servo plate
2 sets of U-type beam brackets
2 sets of 90° dual side mounts
1 x 90° quad B-type hub mount
12 x 6.35 mm 6-32 socket head cap screws
4 x 7.9 mm 6-32 socket head cap screws
2 x 15.9 mm 6-32 socket head cap screws
2 x 6-32 Nyloc nuts
6 x #6 washers
1 x 16-tooth, 32-pitch metal servo gear
1 beam gear rack
1 x 312.9 mm aluminium beam
Total weight (with servo) 208.6 g

Travel: 243.8 mm
PWM range to achieve full travel: 850–2150 µs
Motor specifications:
Required pulse: 3–5V peak-to-peak square wave Operating voltage: 4.8–6V Operating temperature range: -20 to +60 °C Operating speed (4.8V): 1.68 s/360° at no load Operating speed (6V): 1.4 s/360° at no load Stall torque at 4.8V: 11 kg/cm Stall torque at 6V: 13.2 kg/cm Operating angle: 630° one side pulse travelling 400 µs Continuous rotation modifiable: yes Direction: clockwise/pulse travelling 1500–1900 µsec Current drain (4.8V): 8 mA idle and 230 mA no load operating Current drain (6V): 8.7 mA idle and 285 mA no load operating Dead bandwidth: 8 µs Motor type: 3 pole ferrite Potentiometer drive: indirect drive Bearing type: 1 bearing and 1 Oilite bushing Gear type: all karbonite gear Connector wire length: 300 mm Dimensions: 59 x 29 x 50 mm Weight: 110 g
Resources for the Hitec HS-785HB rotary servo kit
Customers who viewed this item also viewed