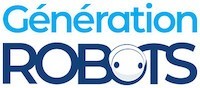 My Cart
0
item(s)
-
€0.00
There are no more items in your cart
S7-1200 SIEMENS PLC
A SIEMENS industrial PLC controller very flexible and perfect for applications that require automation. DISCONTINUED
S7-1200 SIEMENS PLC
The SIEMENS S7-1200 controller provides the power and flexibility you need for your industrial automation projects.
Its compact size and ease of configuration makes it the ideal component for all your most complicated industrial applications.
This SIEMENS PLC is composed of a microprocessor, an integrated power supply (24V), circuits of inputs and outputs, and an Ethernet connector. Once the logic program is implemented and loaded onto the PLC, it takes care of achieving control according to the way it was programmed. The logic loaded in the PLC can be of very different types of instructions:
boolean instructions
counter instructions
timer instructions
math instructions
external communication instructions (ModBus for exemple)
Specifications of the S7-1200 SIEMENS PLC
Dimensions: 90 x 100 x 75 mm (L x h x p)
Weight: 425 g
Power : + 24V
Number of inputs: 8 inputs All or Nothing + 2 analog inputs
Number of outputs: 6 outputs All or Nothing, with 4 fast output (100 kHz)
Communication rate: 100 kHz
Programming interface : TIA Portal
Communication: Ethernet, Profinet, UDP
Memory : 2 Mo (extensible with a SIMATIC SD card 24 Mo)
Accessories: with extension modules: communication (max 3) modules of input / output (max 2), Modbus extension ...
Software and programming of the S7-1200 SIEMENS PLC: TIA Portal
TIA Portal is the SIEMENS proprietary software to program and load logic in the PLC. Each project loaded on the PLC will necessarily be created from TIA Portal (Current Version: 13), these programs are present behind all automation applications made on SIEMENS PLC.
Python library to interface the S7-1200 SIEMENS PLC and ROS (Robot Operating System)
With an extension to the PLC (Modbus communication module CM 1241), it is possible to run a Modbus server/client on the PLC. Thanks to that our engineers were able to achieve a ROS package allowing communication between the PLC and a ModBus client launched from a ROS node. A complete tutorial is available on our HumaRobotics GitHub account: GitHub HumaRobotics
Ressources of the S7-1200 SIEMENS PLC
Customers who viewed this item also viewed