Save time on your R&D projects with our all-inclusive solution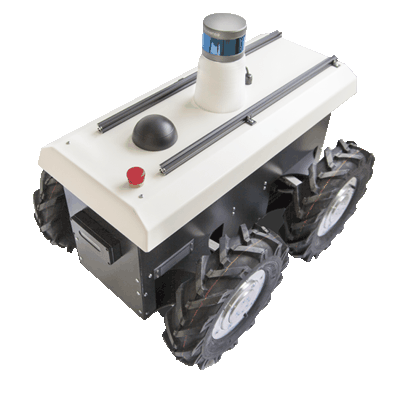 Don't think about the hardware...
Our engineers have taken care of everything!
The RR100 is an autonomous mobile robot embedding ready-to-use sensors. Equipped with a PC with ROS Melodic already setup, it is delivered with the basic ROS drivers. No need to spend time on installing and configuring the robot, you can program it almost immediately!

Intended for public and private research centers, this open-source solution will save you a lot of time in designing the robot that suits your project.
Save time and increase your productivity
RR100 is a robot for users who need to focus on robotics applications development.
The RR100 is an ROS-compatible & open system that is easily customizable.
ROS Melodic is pre-installed on a PC. The ROS drivers are on a USB key.
1 GPS / 1 IMU / 1 LiDAR / 1 depth camera are set up (ROS-compatible)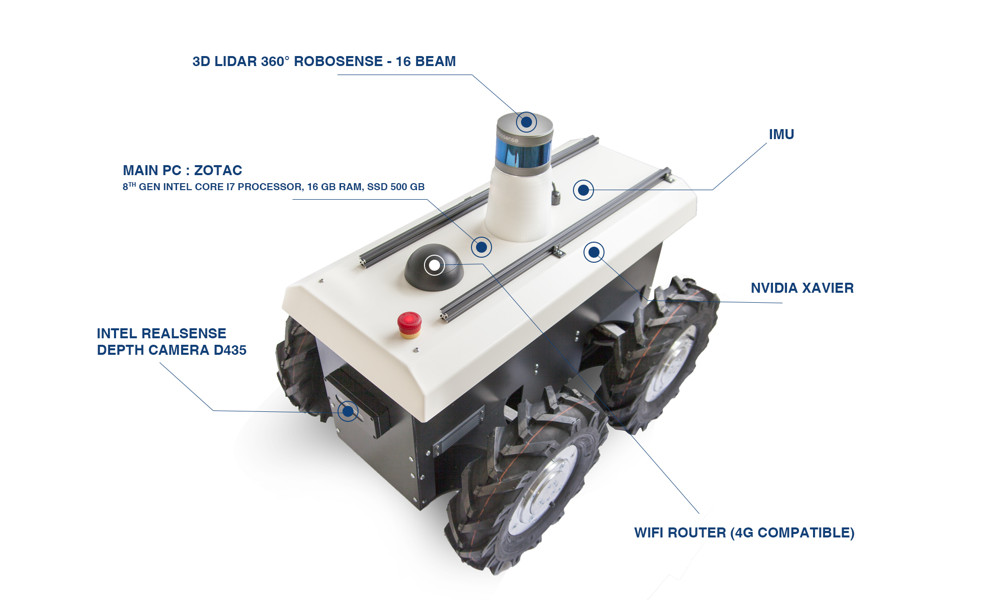 Ready for autonomous navigation!
The RR100 EDU is a well-equipped mobile robot, allowing users to focus on their application development rather than on setting up or installing basic robot functions.
This robot is the result of our experience in robotic engineering, consulting and integration.
This made in France robot is an exhaustive and ready-to-use mobile base,. You just have to install the supplied ROS drivers for navigation and mapping.
The RR100 is a hybrid between a ready-to-use mobile robot and an easily customizable platform.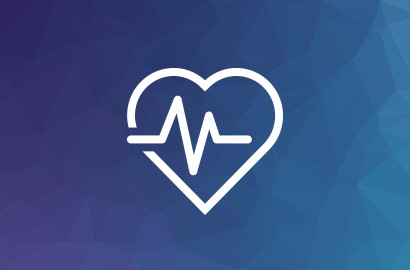 Thanks to the double Ackermann system: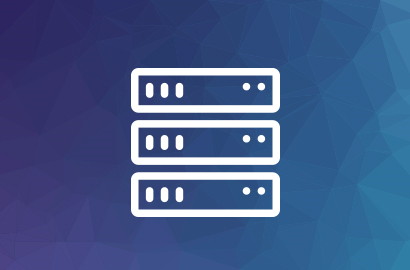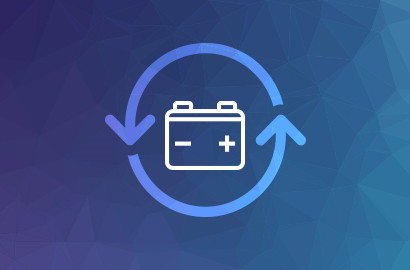 Chanrging dock (optional)
A performance-oriented robotic platform
13 CM
Max. obstacle height
Designed by engineers for engineers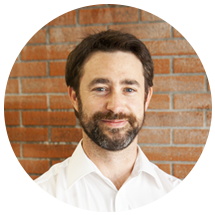 Génération Robots CTO
PhD in Computer Science

The RR100 robot is the result of several years of work from our team of robotic engineers. 

We have developed a solution that we would have liked to have during our own robotics projects.

This robot will help you save some precious time for your R&D projects, and help you tackle outdoor robotics latest challenges.

They trust us
for their mobile robotics projects
4-5 working weeks delivery
Technical follow-up with the project engineers
13 years of experience in mobile robotics
Copyright © 2021 by Génération Robots. All Right Reserved.