MOBILE ROBOTS
INTEGRATOR AND ENGINEERING DEPARTMENT

Advanced robotics
for the industry

Machine learning, human-robot interaction

We create advanced robotics solutions for large groups or SMEs alike. Whatever the size of your organization, or its sector, GR Lab robotics engineers will help you develop the robotic solution you have in mind for your project.
AUTONOMOUS AND SEMI-AUTONOMOUS ROBOTS
DESIGN AND PROGRAMMING
Our team of experienced robotics engineers and PhD, can handle many challenges in the field of innovation & robotics.
With a strong experience in the research and industrial fields, Génération Robots is a first-hand partner for many researchers or engineers teams around the world.
We design robots that can fit a wide range of needs, we also develop softwares and algorithms necessary to the operation of autonomous or semi-autonomous robots (mapping, localization and navigation based on SLAM, adaptive walking algorithms for legged robots, data fusion, 2D and 3D modeling of the environment, etc).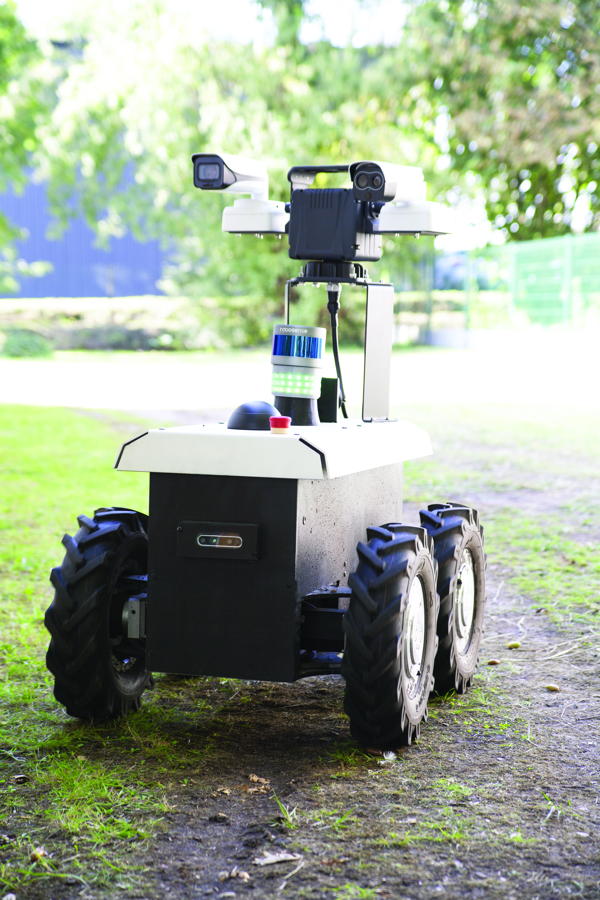 Direct and inverse kinematics
Simulation (Gazebo, Rviz)
SLAM (simultaneous localization and Mapping)
PCL (Point Cloud Library)
OUR TEAM DELIVERS
A PROVEN ROS EXPERTISE
ROS (Robot Operating System) is a modular, open-source and extremely powerful framework that has been widely used for several years in the university & research community, before making its way in the industry sector.
GR Lab's ROS expertise is widely acknowledged. Several ROS-based industrial projects have been achieved by our teams. The GR Lab also maintains several ROS libraries used either by the industry and research sectors alike.
ROS helps keeping development and maintenance costs low. ROS ensures a sustainability over time, as well as the use of the best algorithms and sub-programs available on the market. ROS makes it possible to quickly program any type of robot: mobile robot, robotic arm, industrial robot, drone...
Whether your project is at the idea stage or more advanced, we can intervene at each stage according to your needs! We can help you each step of your project development (early stages of development, final stages, etc).
Once you are set on a project idea, the furst step is checking its feasibility.
You can trust our team to guide you during this stage.
Robotic set assembly, sensors integration on an existing mobile robot... We help you save your time!
Robotic algorithms & ROS1/ROS2 Development
Navigation, manipulation, 2D/3D vision... We handle the development of the algorithms that will make your project come to life!
We can manage your project from A to Z. We draw up the specifications with you and deliver a full turnkey project.
A hybrid between a ready-to-use mobile robot and an easily customizable platform. For research, higher education and R&D.
Client: Génération Robots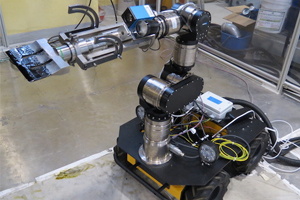 Teleoperated robotic arm mounted on a mobile robot for nuclear decommissioning.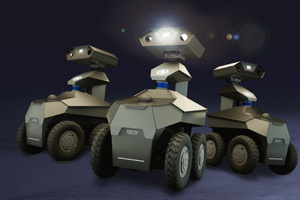 Surveillance robot dedicated to site security and preventive maintenance.
Design | Hardware | Vision | Autonomous navigation | ROS