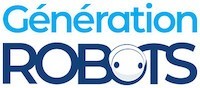 My Cart
0
item(s)
-
€0.00
There are no more items in your cart
List of products by brand Stereolabs
Stéréolabs is a company specializing in manufacturing depth cameras. Their cameras are highly regarded for their ability to capture 3D images and perform accurate depth measurements, making them particularly useful for various applications such as robotics, virtual reality, 3D modeling, surveillance, security, and more. Among Stéréolabs' most popular cameras is the ZED range, which includes the ZED 2, ZED 2i, and ZED Mini.
ZED2: Exceptional precision and resolution
The ZED 2 is a high-performance depth camera designed to capture 3D images with resolutions of up to 2K. It uses two high-resolution CMOS image sensors and an advanced stereo vision algorithm to capture high-quality 3D images with a depth range of up to 40 meters. The ZED 2 also has a time-of-flight (ToF) imaging module for better performance in low-light conditions and improved depth measurement accuracy. It is ideal for augmented reality, mapping, and robotics applications.
ZED2i: An improved version of the ZED2
The ZED 2i camera is equipped with an integrated AI module (NVIDIA Jetson). It is designed to offer a faster and more efficient development experience for robotics and computer vision projects. Thanks to its integrated AI module, the ZED 2i can perform real-time image processing tasks such as object recognition, image segmentation, and motion detection. It is also equipped with an Ethernet port for easy connectivity with other devices.
ZED Mini: A compact version designed to be used with laptops and tablets
The ZED Mini camera is equipped with two high-resolution cameras and uses a stereo vision algorithm to capture precise 3D images. The ZED Mini can capture 3D images with resolutions of up to 720p at 60 frames per second, with a depth range of up to 20 meters. It is ideal for augmented reality, 3D modeling, and surveillance applications.
Stereolabs has released a new ZED 2 depth camera, a stereoscopic camera designed for tracking vehicles and people with a very wide field of view.
Delivery within 2 weeks
The ZED 2i Depth Camera, replacing the ZED 2, comes with a new design, secure connectivity and new lens options. The ZED 2i by Stereolabs is an extremely powerful tool for all your vision-based robotics projects.
In Stock
The ZED Mini is a stereoscopic camera intended for augmented reality and mixed-reality applications. In concrete terms, it can superimpose virtual reality objects on reality – and transform your world into an IRL video game!
Delivery within 2 weeks