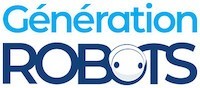 My Cart
0
item(s)
-
€0.00
There are no more items in your cart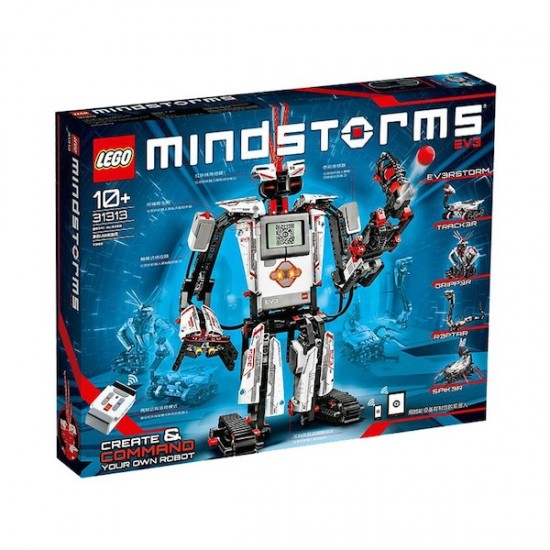 Lego MINDSTORMS EV3 kit
The Lego MINDSTORMS EV3 robotics kit is the latest evolution of the Lego Mindstorms educational robotics kit. DISCONTINUED PRODUCT
The Lego MINDSTORMS EV3 kit
The Lego MINDSTORMS EV3 robotics kit is the latest evolution of the Lego Mindstorms educational robotics kit.
Using Lego MINDSTORMS EV3, create your own robot that may think, walk and feel. Lego MINDSTORMS EV3 makes you feel free to build the robots of your imagination. With this set you can build many different robots. You'll find a manual inside with instructions for 5 robots and additional 12 official instructions on the homepage.
Grant your robot some kind of life, with a simple but powerful graphical programming language for PC and MAC, based on Labview. Check out the Mindstorms community website, to communicate with the LEGO online community to swap ideas and experiences.

Control your robot with the included remote control, with your smartphone or tablet(free app for android and iOS) or an autonomous approach to solve challenging tasks.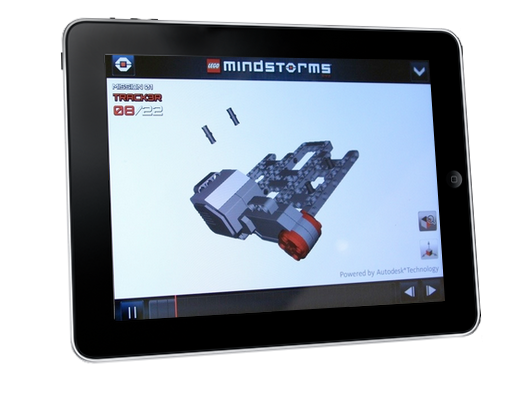 Lego MINDSTORMS EV3 robotics kit is widely used in schools and colleges for learning science and robotics. Lego MINDSTORMS EV3 kit is also used at higher levels due to its ability to be programmed by more powerful languages like RobotC and thanks to its ability to accommodate a large number of sensors and additional accessories. Lego MINDSTORMS EV3 can advantageously be used for prototyping.
Easy to install and program the LEGO MINDSTORMS EV3 robotics kit is suitable from 12 years old! It is not for nothing that Lego Mindstorms is the best-selling robotic kit.

The brick of the Lego Mindstorms EV3
The smart brick is the brain of your Lego Mindstorms EV3 robot. It is where you embed your programs to control teh robot.
The EV3 brick concentrates lots of new features:
A faster ARM9 microcontroller
16 MB flash memory
64 MB RAM
A SD memory slot allowing to expand RAM memory
An open-source Linux operating system
A USB 2.0 interface for a connection with a PC
A USB 2.0 host interface for other USB devices
4 input ports and 4 output ports allowing up to 4 NXT bricks to be connected together
A matrix display screen 178x128 pixels
A speaker
Bluetooth ® v2.1
iOS and Android compatibility
Buttons with backlight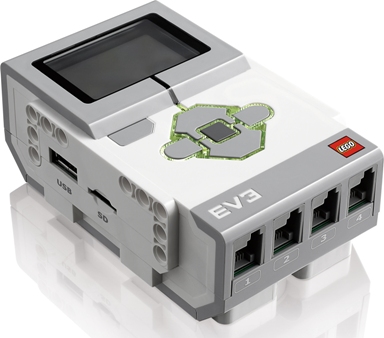 Contents of the Lego MINDSTORMS EV3 kit
The Lego Mindstorms EV3 kit contains:
3 servomotors :
An improved color sensor (can distinguish 6 colors, as well as no color)
A connection cable
User manual
594 LEGO TECHNIC® pieces
Note: this set does not include the battery and the transformer for the battery.
Programming the Lego Mindstorms EV3 robotics kit
The graphical programming software LEgo Mindstorms is based on Labview. This programming tool is an evolution of the previous NXT-G which was provided with Lego Mindstorms NXT. The EV3 programming software is very intuitive and easy to use and even a beginner is able to build and program a first robot in less than 30 minutes. You can download it for free on the internet.


Example of code created with the new Lego Mindstorms EV3 programming software
Compatibility with the previous version of Lego Mindstorms robotics kit
The Lego Mindstorms EV3 brick is able to use the sensors and motors of Lego Mindstorms NXT.
The Lego Mindstorms NXT brick is able to use the EV3 motors but not the EV3 sensors !
EV3 rechargeable battery is not compatible with NXT and NXT battery is not compatible with EV3.
Customers who viewed this item also viewed