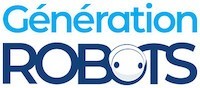 My Cart
0
item(s)
-
€0.00
There are no more items in your cart
3V vertical water pump
Elecfreaks |
A-000000-04282
A small direct current submersible pump, easy to install!
Including €0.01 for ecotax
Vertical water pump: a fountain in the wink of an eye
This 3 V Elecfreaks electric water pump is made of engineered plastic to ensure greater strength for your project. It works with direct current and is equipped with male and female Dupont line connectors. Just put the water outlet into the water pipe that comes with the pump and then connect it to the 3V and GND pins of the Micro:bit board. The pump will immediately start working by drawing water or drawing off water, depending on the position of the switch.
The small size of the pump allows it to easily integrate any of your projects on a micro:bit programming board. It allows you to create a DIY fountain or a drainage system..It is supplied with its male and female Dupont line connectors and a 50 cm hose. This pump produces little noise and will run continuously for more than 200 hours.
Technical specifications of the EF11098 water pump
Operating voltage: DC 3.3-4.5V
Operating Method: Submersible Type
Operation Life: 200 hours or more
Head of Delivery: 0.3~0.8 meters
Water Inlet Diameter: 5 mm
Water Outlet Diameter: 4,5 mm
Net Weight: 28 g
Material: engineering plastics
Included:
1 3 V vertical water pump
1 0.5m water pipe
Customers who viewed this item also viewed