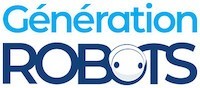 My Cart
0
item(s)
-
€0.00
There are no more items in your cart
List of products by brand OnRobot
The HEX-E force/torque sensor is compatible with most of the robotic arms on the market. It offers 6 degrees of freedom measurement in addition to being particularly easy to install and use.
Product available for orders
Built around the OptoForce technology, the HEX-H force sensor sets a new standard in the world of collaborative robotics. Like the HEX-E, this force/torque sensor adapts to most existing industrial robot arms.
Product available for orders
Designed for precision assembly in industrial environments, the RG2-FT collaborative gripper includes both force/torque and proximity sensors for ultra-secure handling.
Product available for orders