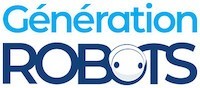 My Cart
0
item(s)
-
€0.00
There are no more items in your cart
RG2-FT Gripper
Designed for precision assembly in industrial environments, the RG2-FT collaborative gripper includes both force/torque and proximity sensors for ultra-secure handling.
Including €0.20 for ecotax
OnRobot RG2-FT Gripper: improved man-machine collaboration
The RG2-FT Gripper integrates force/torque sensors and a proximity sensor, allowing it to adapt precisely to the shape and dimensions of the object to be handled. Even when the gripper can't be precisely configured, these sensors allow it to detect the presence of the object and adjust the gripping force.
The RG2-FT collaborative gripper can control both the robot arm to which it's connected and its own performance. It therefore offers a precision worthy of a human hand, to make all your collaborative robotics operations that much easier.
Uses of the OnRobot RG2-FT Gripper
This improved version of the RG2 gripper also prevents risk of slipping, for safe handling of industrial parts.
The RG2-FT Gripper is particularly well suited to assembly operations requiring parts of various shapes and sizes to be picked up and added. It is equally effective for loading machines and for pick & place operations calling for a sensitivity equivalent to that of human fingers. With this OnRobot gripper, industrial lines immediately become more efficient and productive, while freeing up human operators to focus on more complex tasks.
Technical specifications of the RG2-FT Gripper
Total stroke (adjustable): 0 to 100 mm
Finger position resolution: 0.1 mm
Reversing backlash: 0.2 to 0.6 mm
Gripping force (adjustable): 3 to 40 N
Force repeatability: +/- 2 to +/- 26 N
Operating voltage: 10 to 26 Vdc (24 Vdc typical)
Power consumption: 6.5 to 22W
Maximum current: 25 to 600 mA
Force sensor properties:

Nominal capacity (NC): 20 N (Fxy); 40 N (Fz); 0.7 Nm (Txy); 0.5 Nm (Tz)
Noise free resolution: 0.1 N (Fxy); 0.4 N (Fz); 0.008 Nm (Txy); 0.005 Nm (Tz)
Single axis deformation at NC: 0.4 mm (Fxy); 0.1 mm (Fz); 2° (Txy); 5° (Tz)

Proximity measurement properties:

Sensing range: 0 to 100 mm
Precision: 2 mm
Non-linearity: 12%
Operating temperature: 5 to 50 °C

Weight: 770 g
Resources for the RG2-FT collaborative gripper
You'll find all the necessary RG2-FT Gripper technical information and video presentations below:
Customers who viewed this item also viewed