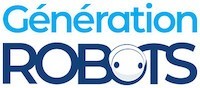 My Cart
0
item(s)
-
€0.00
There are no more items in your cart
Vex Protobot starter robotics kit with RobotC license
Everything you need to build and program an autonomous robot.
Vex robotics is definitely one of the favorite brands of teachers in robotics in the U.S. You also find this robot comprehensive and fascinating.
Vex Robotics kit shown here is one of the favorite platforms of robotic enthusiasts and teachers in the US. Comprehensive and robust, this platform allows you to build step by step the Protobot robot and by using the programming language RobotC included and the microcontroller, you'll be able to program a robot whose behavior and intelligence is only limited by your imagination!
The kit proposed by Generation Robots contains:
The Protobot robot and its 300 pieces!
The microcontroller Microchip PICmicro ® PIC18F8520 with a power of 10 MIPS (Million Instructions Per Second)
The elements of connectivity to your PC (cable and connectors)
The programming environment RobotC (one license)
The touch sensors (two types)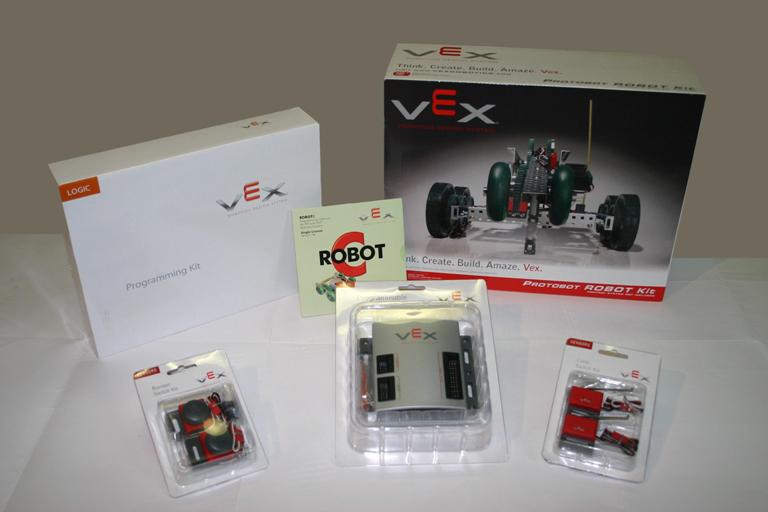 Vex Robotics organizes many recreational robotics competitions in the U.S. and even a world cup!
To work, this kit requires 6 AA batteries not included.
The RobotC programming language for Vex Robotics
The RobotC is a programming language with a C syntax. It has been developed by the very famous Carnegie Mellon University. This programming language for robots is complete and comprehensive. It contains a real time debugger, powerful programming structure and is compatible with Bluetooth. To know more, see the RobotC description
Here are some examples of realization of autonomous robots:
Discover the Vex Robotics robotic World Cup:
Customers who viewed this item also viewed