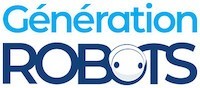 My Cart
0
item(s)
-
€0.00
There are no more items in your cart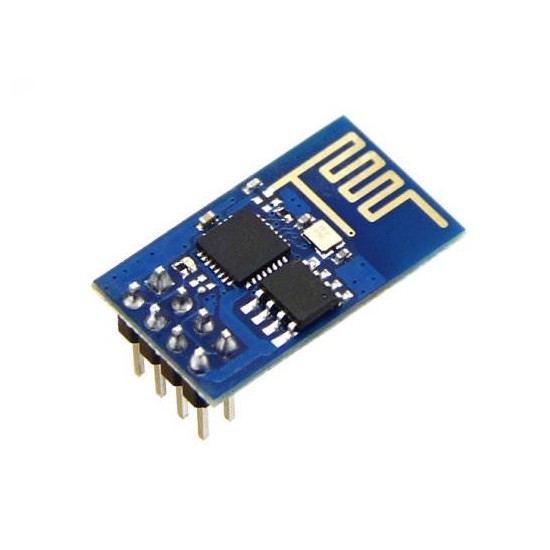 ESP8266 WiFi Serial Module
Interested in a small, affordable module for easily setting up a WiFi connection with your Arduino, your Seeeduino or your Raspberry Pi? The ESP8266 WiFi Serial Module does the job just fine, and more besides!
Introduction to the ESP8266 WiFi Serial Module
This tiny and extremely cheap module is a communication module that allows you to establish a full and autonomous WiFi connection with your Arduino or Raspberry Pi microcontroller. A WiFi Serial Module works in both directions: it not only uses a TX/RX serial link to receive and send data, thus acting as a host for your WiFi applications, but can also entrust all the WiFi network-related functions to another application processor. By using serial commands, you'll also be able to change the configurations of the WiFi Serial Module.
You can access all these features by simply using 2 cables to link your microprocessor card (Arduino, Nucleo, Seeeduino, Raspberry Pi, etc.) to the ESP8266 WiFi Serial Module (TX and RX pins): connecting the two is extremely straightforward!
Uses of the ESP8266 Module for Arduino, Seeeduino and Raspberry Pi
With the arrival of the Internet of Things in the world of electronics, communication modules like the ESP8266 module provide very simple solutions for using WiFi connectivity in DIY projects.
The ESP8266 module is found even more useful by creators of electronic projects because it's extremely compact, meaning it can be integrated into small connected objects (watches, bracelets, etc.). It nonetheless has excellent data storage capacities, and an on-board processor powerful enough to reduce response time to a minimum. Thanks to its GPIO pins, it can be easily included in projects requiring use of sensors and other application-specific devices.
Technical specifications of the ESP8266 WiFi Module
Integrated TCP/IP protocol
WiFi Direct (P2P), SoftAP
802.11b/g/n
Integrated TR switch, balun, LNA, power amplifier and matching network
Integrated PLLs, regulators, DCXO and power management units
Output power: +19.5 dBm in 802.11b mode
Power down for leakage current of less than 10 uA
Integrated low-power 32-bit processor, that can be used as an application processor
SDIO 1.1/2.0, SPI, UART
STBC, 1x1 MIMO, 2x1 MIMO
A-MPDU and A-MSDU aggregation, 4 ms guard interval
Wake up and transmission of packets in less than 2 ms
Standby power consumption of less than 1 mW (DTIM3)
Dimensions: 21.1 × 13.2 mm
Resources for the WiFi Module
Below are 2 links to improve your knowledge of the ESP8266 WiFi Module.
Customers who viewed this item also viewed