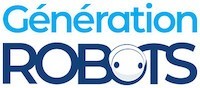 My Cart
0
item(s)
-
€0.00
There are no more items in your cart



Plastic Solenoid Valve
Adafruit Industries |
A-000000-01485
Are you looking for a reliable water-flow control system to improve your Raspberry Pi gardening project? With the Plastic Solenoid Valve by Adafruit, you just can't go wrong.
Solenoid Valve: what is it and how does it work?
The term "solenoid valve" is a bit barbaric, but it simply means an electromagnetic valve, in other words a valve equipped with a long coil that creates an electromagnetic field when current flows through it.
When 12 Vdc is applied to the 2 terminals, the valve (which is normally closed) opens and water can push through. The valve has a gasket arrangement inside, so there is a minimum liquid pressure requirement of around 0.02 MPa.
Note that the liquid can only flow in one direction!
To drive the Adafruit 997 electromagnetic valve from your microcontroller, you'll need a transistor (Adafruit suggests a TIP120 or an N-Channel Power FET) and a kickback diode (1N4001 type).
Finally, it is possible to operate at different voltage levels from 6 to 12 Vdc, with the help of a power adapter.
Ideas for projects with Adafruit's electromagnetic valve
Very easy to use and requiring little power, this type of electromagnetic valve is most appropriate if you are working on Raspberry Pi projects, for example to create an automatic watering system for your garden or vegetable patch.
With a little imagination, you'll find all kinds of uses for your solenoid valve!
Technical specifications of the Electromagnetic Valve
Outlet pipes: ½" (nominal NPS)
Operating pressure: 0.02–0.8 MPa
Operating temperature: 1 °C–75 °C
Response time (open): ≤ 0.15 sec.
Response time (closed): ≤ 0.3 sec.
Actuating voltage: 12 Vdc (but would work down to 6 Vdc)
Durability: ≥ 50 million cycles
Weight: 121.9 g
Dimensions: 76.19 × 57.15 × 50.8 mm
Voltage/current table of correspondence:

6 V: 160 mA
7 V: 190 mA
8 V: 220 mA
9 V: 240 mA
10 V: 270 mA
11 V: 300 mA
12 V: 320 mA
Resources for the Adafruit Solenoid Valve
Below you will find a fun tutorial that should keep you busy for a long time to come! Discover an unexpected way of using an Adafruit solenoid valve.