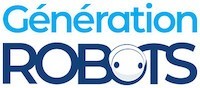 My Cart
0
item(s)
-
€0.00
There are no more items in your cart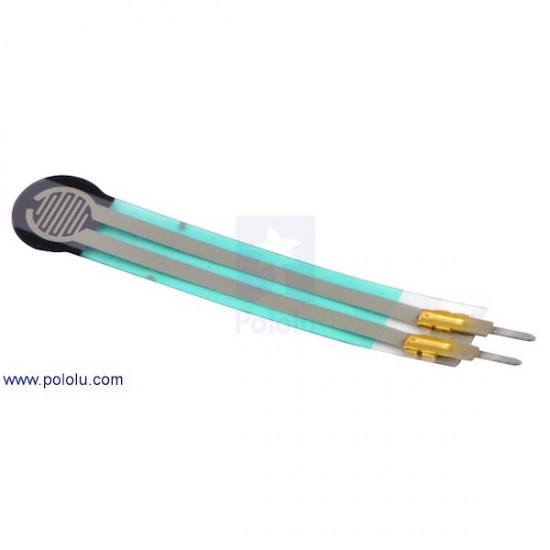 0.2" Force-Sensing Resistor
Pololu Robotics & Electronics |
A-000000-01554
The Pololu Force-Sensing Resistor is an electronics accessory you'll quickly find essential for all projects requiring detection of exerted force or pressure. Ideal for a touch-sensitive project!
Including €0.01 for ecotax
Pololu Force-Sensing Resistor: how does it work?
The 0.2" Pololu force-Sensing Resistor is equipped with 2 membranes separated by an adhesive air gap. The 1st membrane consists of a resistive layer coated with carbon-based ink, while the 2nd, receiving the conductive substrate, incorporates the circuit boards needed for connection.
When the sensor is subjected to pressure or force, this reduces the thickness of the air gap. As pressure is applied, resistance decreases.
Pololu 0.2" Force-Sensing Resistor: ideal for touch-sensitive electronics projects
The force measured can range between a few grams to several kilograms, which means you can work on a wide variety of projects for which measuring pressure or force plays an important role:
Creation of a touchscreen consisting of one or more resistive sensors;
Projects involving presence detection;
Any electronics project involving man-machine interaction;
Wearables projects, thanks to the sensor's extreme fineness.
The 0.2" Force-Sensing Resistor is so small and thin you can easily integrate it into any project, including small portable or miniature projects.
Technical specifications of the 1695 sensor
Dimensions: 7.62 × 0.254 mm
Sensing area diameter: 5 mm
Flexible cable length: 35.56 mm
Resources for the Pololu 0.2" force-Sensing Resistor
Below you'll find all the resources you need to rapidly use your Pololu Force-Sensing Resistor:
Customers who viewed this item also viewed