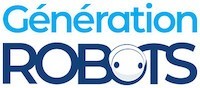 My Cart
0
item(s)
-
€0.00
There are no more items in your cart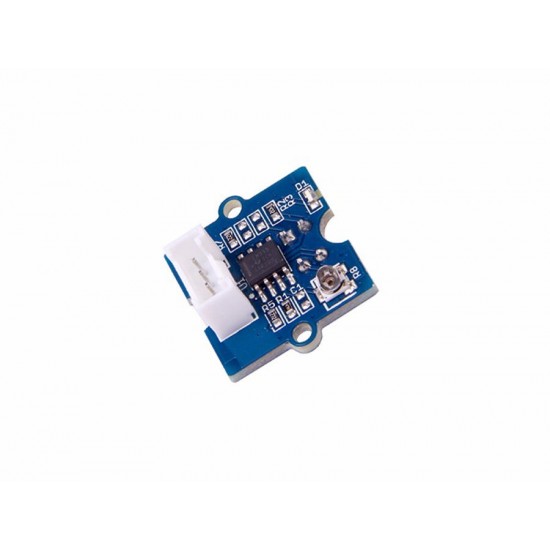 Grove - IR Distance sensor v1.2
Seeed Studio |
A-000000-02918
This infrared distance sensor is a high-precision Grove module capable of detecting any object in a 40 cm radius.
Including €0.01 for ecotax
Grove infrared detector v1.2: the RPR-359F sensor in action
This Grove compatible module connects to a digital output on the Grove Base Shield or Mega Shield. Once powered, its RFR-359F photo-reflector emits infrared light which is reflected by any object in its predetermined range (adjusted with the potentiometer). The sensor status varies according to the detection threshold value. An indicator LED lights up bright red when an object is detected, and goes off when there is nothing.
Applications of the IR detector
With such a sensor, you can design an automatic counting system (on a production chain, for instance), a line-following mobile robot, or an optical encoder. Of course, the 101020175 will have its place in any detection and surveillance systems.
Technical specifications of the Grove sensor
Input voltage: 3.3 or 5V
Supply current: 20 mA (max.)
Reflective photo sensor: RPR-359F
Grove, Arduino, Wio and BeagleBone compatible
Range: 7.5 to 40 cm
Digital output mode: TTL (high when black is detected, low when white is detected)
4-pin connector (Grove interface)
Dimensions: 20 × 20 mm
Weight: 2.5 g
Battery not supplied
Resources for the infrared module
The Grove IR sensor wiki page describes its features, the connection modes with the various compatible platforms, and its applications, in great detail!
Customers who viewed this item also viewed