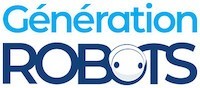 My Cart
0
item(s)
-
€0.00
There are no more items in your cart

NVIDIA Jetson TX2 Development Kit
With the NVIDIA Jetson TX2 Development Kit, you can make the very most of your Jetson TX2, an AI supercomputer no larger than a credit card that's also extremely energy efficient.
DISCONTINUED PRODUCT
If you're not yet familiar with the NVIDIA Jetson TX2 board, why not start by taking a quick look at everything this miniature computer with its impressive computational possibilities is capable of:
A NVIDIA architecture: Pascal™, one of the most powerful available to date, supported by the 16-nanometre FinFET manufacturing technology
8 GB of memory and 32 GB of storage capacity on the eMMC 5.1 module
WiFi and Bluetooth connectivity, as well as Gigabit Ethernet
Support for encoded and decoded 4K video at 2 x 30 Hz
A solution designed for development at the edge of the network: drones, mobile robots, intelligent cameras, etc.
The Jetson TX2 Development Kit offers the same functionalities and support features already available in the TX1 kit. With this kit, you get two expansion buses for the display and camera, a host of I/Os for adding sensors and modules, and everything you need to power and connect your TX2.
NVIDIA JetPack SDK: your AI development solution for Jetson TX2
Like the Jetson TX2 board, the Jetson TX2 Development Kit is compatible with the NVIDIA JetPack SDK, a programming solution that includes:
Flashing with the latest OS image
Support for Jetson TX2 series modules
A complete list of code libraries for deep learning on Python
BSP, multimedia processing, GPU computing, etc.
In short, a programming software dedicated entirely to building AI robotics applications for industry, commerce, research, education, etc.
Technical specifications of the Jetson TX2 Development Kit
Jetson TX2 module:
GPU: 256-Core NVIDIA Pascal™ architecture
Dual-Core Denver 64-bit CPU + Quad-Core ARM A57 complex
Memory: 8 GB 128-bit LDDR4
Flash storage: 32 GB eMMC 5.1
Connectivity: WiFi 802.11ac and devices equipped with Bluetooth
Ethernet 10/100/1000BASE-T
Jetson camera module: MIPI CSI-2 camera, 5 MP fixed focus
Buttons:

Power on/off
Reset
Force Recovery
User-Defined

I/O:

USB 3.0 Type A
USB 2.0 Micro AB (supports recovery and host mode)
HDMI
M.2 Key E
4 x PCI-E
Gigabit Ethernet
Full-size SD
SATA data and power
GPIO, I2C, I2S, SPI, CAN
TTL UART with flow control
I/O expansion bus for display
I/O expansion bus for camera

Power: 19 VAC external adapter
Kit contents:
1 NVIDIA Jetson TX2 development board
1 AC adapter
1 power cable
Micro-B USB/USB A adapter
Micro-B USB/Female USB A adapter cable
4 rubber feet
1 quick start guide
1 safety booklet
2 antennas for connecting to WiFi devices
NVIDIA Jetson TX2 Development Kit resources
Customers who viewed this item also viewed