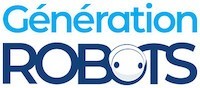 My Cart
0
item(s)
-
€0.00
There are no more items in your cart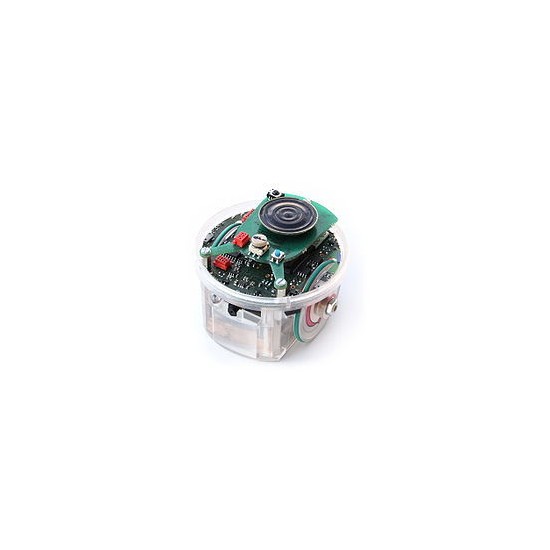 E-puck robot with battery
E-puck programmable robot with rechargeable battery
DISCONTINUED
The programmable E-puck robot
E-puck robot was designed at the EPFL (Ecole Polytechnique Federale de Lausanne) for teaching and research. E-puck robot is a very compact and small robot with many sensors.
E-puck robot is the ideal robot to carry out the exploration of autonomous mobile robotics. The E-puck robot is equipped with infrared proximity sensors, an integrated camera for machine vision, many colored LED for communication, 3 sound sensors and a loudspeaker.
This robot is used by many laboratories around the world such as laboratories studying swarms of robots because the E-puck robot can interact with a PC but also and especially can exchange information with neighboring robots via the integrated Bluetooth.
See a list of laboratories and training courses using e-puck robot on the Official site of the E-puck.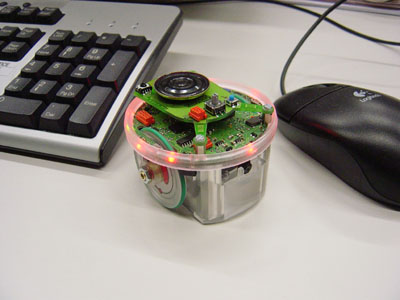 E-puck robot - Technical specifications
The technical details of the E-puck robot are:
Diameter: 70 mm
Height: 50 mm
Weight: 200 g
Max speed: 13 cm/s
Autonomy: 2 hours moving
dsPIC 30 CPU @ 30 MHz (15 MIPS)
8 KB RAM
144 KB Flash
2 step motors
8 infrared proximity and light (TCRT1000)
color camera, 640x480
8 LEDs in ring + one body LED + one front LED
3D accelerometers
3 microphones
1 loudspeaker
The battery charger is sold separately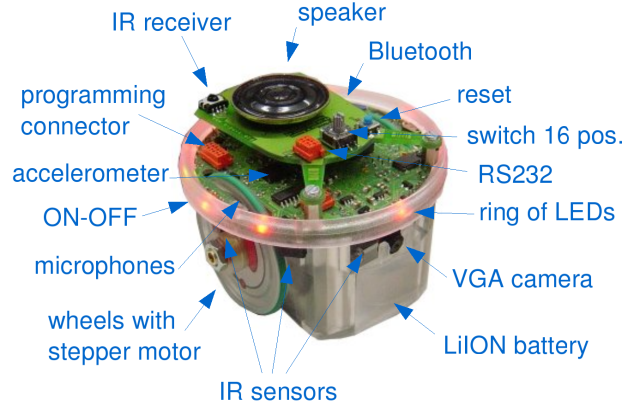 Programming the E-puck robot
In order to program the E-puck robot you need to be familiar with microcontroller programming. To program the robot E-puck, install the MPLAB programming environment (this environment is free). Programming is using the C language, by using a C compiler which you will also install on your computer.
A tutorial for programming the e-puck robot is available here.
MatLab
There is also a library extension to Matlab to program the robot E-puck using Matlab. To download this framework please visits the official website of the E-puck.
EpuckMonitor
EpuckMonitor is a program developed in C + + that lets you control the robot E-puck from your PC via its embedded Bluetooth connection.
The following image shows the EpuckMonitor interface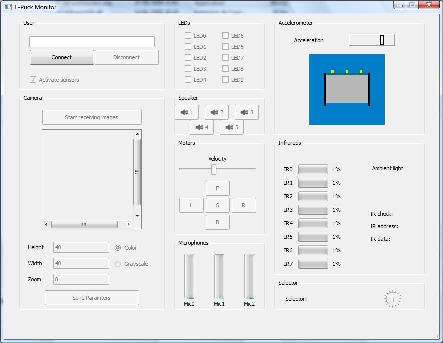 You can download this free software on the E-puck official website.
Customers who viewed this item also viewed