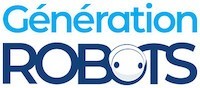 My Cart
0
item(s)
-
€0.00
There are no more items in your cart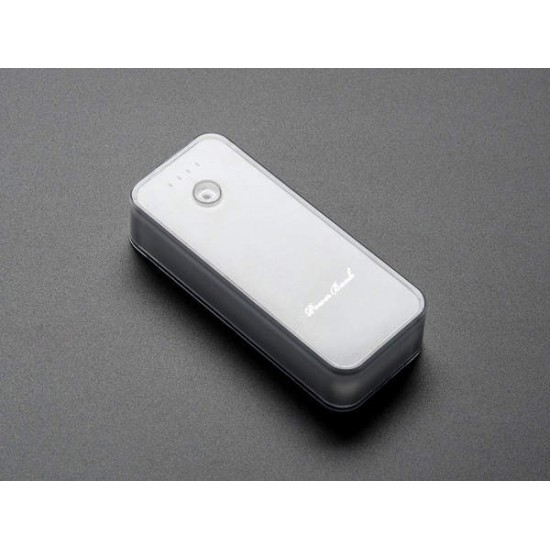 USB Battery Pack for Raspberry Pi – 4000 mAh – 5 V @ 2.1 A
This Battery Pack for Raspberry Pi is an effective way of powering your projects on Raspberry Pi, Arduino or any other compatible 5 V board when on the move and for several hours.
DISCONTINUED PRODUCT
Portable Raspberry Pi charger: for autonomous electronic projects
The Raspberry Pi Battery Pack includes a rechargeable 4000 mAh lithium-ion battery and a charging circuit.
Originally designed for charging cell phones, iPhones and tablets, it's also very effective for powering projects on Raspberry Pi since it delivers a constant 5 V voltage at a current of 2.1 A thanks to an internal power converter.
Simply plug your portable battery into your Raspberry Pi board using the micro-B USB cable provided to operate your project for several hours.
Your charger's autonomy will depend on the device being powered, whether a Raspberry Pi alone or a Raspberry Pi connected to other devices (small displays, WiFi dongles, wireless keyboard, etc.).
Below is the Adafruit presentation video for the USB Battery Pack for Raspberry Pi (8:36)
Useful information about the portable 4000 mAh charger
In principle it's possible to charge your portable battery while also powering your microcontroller, but efficiency is then reduced by 80% on both sides, which is why you'll probably find it difficult to continue powering a device requiring a current up to 2.1 A.
The procedure will however work perfectly well with any device requiring a lower current. The Battery Pack's on/off button serves only to turn the illuminated charge status display on and off.
You cannot turn the charger off while it's connected to your Raspberry Pi, unless you use a USB cable equipped with a switch that will shut off the flow of current between the charger and the device being powered.
Technical specifications of the Raspberry Pi Battery Pack
4000 mAh Li-ion battery
Output current: 5 Vdc @ 2.1 A
Compatible with Raspberry Pi, Arduino, Propeller and any other board powered by 5V
4 LED status display (charge level)
On/off switch for the LED charge status display
micro-B USB cable supplied
Wall adapter not supplied
Customers who viewed this item also viewed