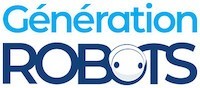 My Cart
0
item(s)
-
€0.00
There are no more items in your cart
240 mAh Battery and Charger for Crazyflie 2.1 Drone
bitcraze |
A-000000-04760
Something's happened to your battery charger or your Crazyflie 2.1 drone LiPo battery? Don't panic, these spare parts will come to your rescue!
LiPo battery and compatible charger: your drone will never run out of energy
Without its 240 mAH LiPo battery attached firmly to its holder, your Crazyflie UAV will not take off from the ground. Because this small programmable UAV has a built-in LiPo battery holder so that it's always ready to explore new horizons.
The battery charger is compatible with the LiPo battery and can be chained with other chargers of the same type with just a little soldering.
Technical specifications of the 240 mAh Battery and Charger for Crazyflie 2.1 Drone
Includes:
240 mAh LiPo battery
LiPo battery charger
240 mAh LiPo battery:
Operating temperature: 0 to 35 °C (charging) / -20 to 60 °C (discharging)
Connector: Molex 51005-2P (Pin 1 positive)
Capacity: 240 mAh
Nominal voltage: 2.7V (1 cell)
Discharge: 15C
Charge: 2C
Weight: 7.1 g
Dimensions: 20 x 7 x 30 mm (not including cable)
LiPo battery charger:
500 mA single-cell LiPo battery charger
Charging indicator
Connection points for chaining multiple chargers
Max. charging current: 500 mA
Supply voltage: 5V
micro USB connector
Based on the MCP73832 module
Weight: 1.2 g
Dimensions: 10.5 x 16 x 1.6 mm (not including cable)
Connector for the Crazyflie 2.X stock battery
Customers who viewed this item also viewed