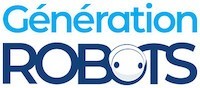 My Cart
0
item(s)
-
€0.00
There are no more items in your cart
Extra 9-Wire Bundle Analyser Cable
Saleae Logic Analyzer |
A-000000-01293
You can always do with a spare 9-wire analyser cable for
your Saleae Logic
or Logic16 logic analyser!
Including €0.01 for ecotax
Extra 9-Wire Bundle Analyser Cable: avoid getting tied up in knots!
If you want to use a logic analyser, you'll need to make sure you have an appropriate cable – and the Saleae Logic 9-wire analyser cable has all the features required for optimal use.
Each wire is a different colour
The wires do not get tangled up
The 9 wires are ultra-flexible
A test clip can be attached to the ends of the wires
You can also connect them to a .1in IDE-type pin
Compatibility and uses of the logic analyser cable
The logic analyser cable is designed for use with Saleae Logic and Logic16 analysers. Connect one end of your cable to your analyser, and position the 9 other ends at different places in the circuits you want to analyse and debug.
Technical specifications of the Saleae Logic analyser cable
9-wire colour-coded cable
Compatible with Saleae Logic and Logic16 logic analysers
Customers who viewed this item also viewed