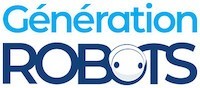 My Cart
0
item(s)
-
€0.00
There are no more items in your cart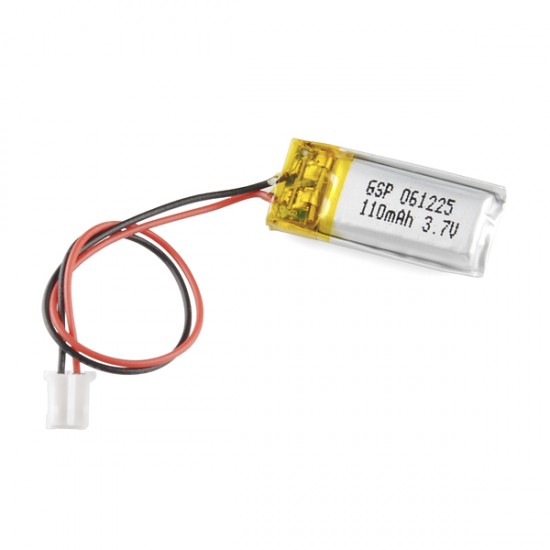 Lithium-Ion Polymer Battery - 3.7V 110 mAh
The new-generation Li-ion polymer batteries are not only much smaller and lighter, but also promise optimal performance with capacities of 110 mAh.
DISCONTINUED ARTICLE.
110 mAh LiPo battery: excellent energy efficiency in a smaller packaging
Just 2.8 cm long, 1.2 cm wide and weighing less than 3 g, the PRT-00731 LiPo battery by SparkFun is ideal for powering miniature projects and projects in which weight is an important factor, for example drones, mobile robots and portable projects.
This JST connector battery may be small, but it nonetheless offers an excellent autonomy with its 110 mAh for a nominal voltage of 3.7V. Its high energy density and low self-discharge rates make it one of the most durable and effective batteries on the market.
110 mAh Lithium-Ion Polymer Battery safety precautions
This small LiPo battery has built-in protection against overvoltage, overcurrent and overdischarge, making it sufficiently safe to be used stress free. However, it's important you take special precautions when using a polymer battery, especially in a portable project. Make sure you follow closely the instructions given in the manual below.
Technical specifications of the PRT-00731 LiPo battery
Dimensions: 5.7 × 12 × 28 mm
Weight: 2.65 g
Standard 2-pin JST-PH connector
Requires a Li-ion polymer battery charger
Operating temperature: -25 to 60 °C
Self-discharge rates: less than 8% per month
Digikey: 455-1734-1-ND (top entry) and 455-1749-1-ND (side entry)
Resources for the PRT-0731 battery
You'll find all the technical data you need and instructions for using the PRT-0731 LiPo battery below – make sure you read them carefully!
Customers who viewed this item also viewed