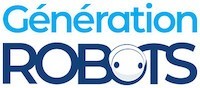 My Cart
0
item(s)
-
€0.00
There are no more items in your cart
Get a quote in only 3 steps!
1. Add the items you are interested in to your cart
2.Go to your cart
3.Click on GENERATE A QUOTE
Your quotations are available online on your customer account.
Vitirover - Autonomous Robotic Lawn Mower for Farming (academic version)
Vitirover |
A-000000-06578
Vitirover is an autonomous robotic mower designed to maintain vegetation in predefined plots, even in the most complex agricultural environments.
Payment methods
(see T&C)
Vitirover, an eco-friendly and autonomous robot lawn mower
The Vitirover robotis an eco-friendly, easy-to-deploy, mowing solution that doesn't damage soil, trees, vines or plants.
Vitirover: key benefits
Autonomy: Vitirover can mow large areas without any human assistance. The robot navigates on its own in complex environments, thanks to its powerful algorithms.
Eco-friendly: Powered by sunlight, the Vitirover mobile robot is not only autonomous, but also environmentally friendly. No greenhouse gases are released.
Soil-friendly: thanks to its light weight, Vitirover avoids soil compaction, that can be caused by tractors.
Safety: With its built-in sensors, Vitirover is designed to avoid obstacles and stop mowing if an item or an animal gets in its way.
Connectivity: Vitirover can be connected to a smartphone through a dedicated app. Thanks to this, the operator can control and monitor the robot's performance remotely.
User-friendly: the Vitirover mobile robot is easy to install and to run. Once programmed, it runs on its own.
Solar-powered charging dock
Thanks to its solar panel, Vitirover can run for up to 6 hours a day, depending on the amount of sunlight. An optional charging dock can be installed to keep the robot working at all times.
Viti-Cloud web dashboard
The Viti-Cloud web platform offers a user-friendly interface to the robots shepherd (the robots fleet manager), who can monitor, service, manage and even control the robots remotely.
The Viti-Cloud platform provides real-time technical data, including battery status, motor energy consumption, mowing efficiency, coverage rate of targeted areas, and much more. It also creates detailed reports based on the data collected.
Live images are captured by the on-board cameras, and they are streamed to the shepherd. thanks to the remote-control functionality.
Thanks to the remote functions, the robot's shepherd can operate remotely if necessary.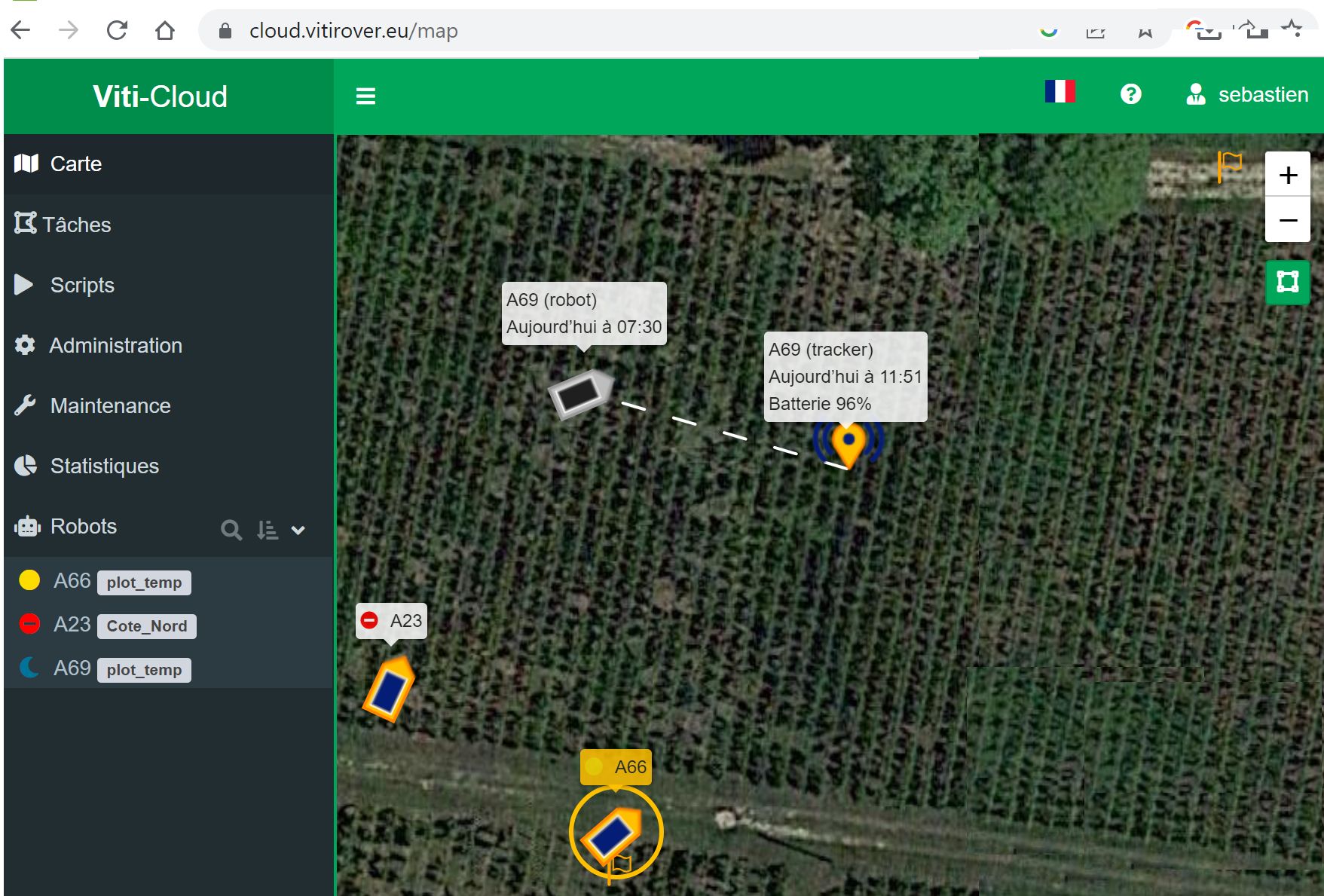 Vitirover: a robot for higher education and research
The Vitirover robot promotes collaboration between teachers, students and researchers in universities and research labs. Teams can work together on many subjects, such as AI, IoT, solar energy, fog computing, etc.
Possible subjects to study
IA & Machine Learning
Programming (from No Code through C++)
Connectivity, IoT, Fog Computing
Low Consumption System
Sensors & Binocular RGB Cameras
Web Dashboard & SAAS
Fully loaded Mechatronic
Renewable Energy / Solar Panel
Rechargeable and Fixable Batteries
Best Navigation Management
Autonomous 4WD Vehicle
Geolocation (Optimal LIDAR Mapping)
Rover & Space or Military Applications
Space Servicing by robots fleets
Note: Cutting blades are included but not fitted.
Learning by doing
The Vitirover mobile robot delivers a user-friendly experience, combined with an industrial grade piece of equipment, making it a captivating teaching aid. It enables users to learn and practice programming languages such as C, C++, Python, or even the Scratch language.
The robot incorporates various navigation strategies that can be tested, refined and nurtured by the AI (the robot records a lot of data from its movements). What's more, the robot comes with some basic content:
Basic code already uploaded, very quick to run and modify, to make the robot move in demo mode
A Vitirover interface enabling direct and easy coding via a PC/Screen
Access to our Viticloud (Web platform for monitoring the robot's behaviour and indicators)
Vitirover: what applications?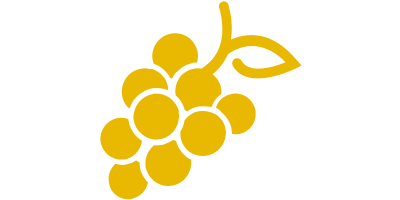 Technical specifications of the Autonomous Agricultural Robot Trimmer
Dimensions ( L x W x H ): 75 cm x 40 cm x 30 cm
Weight: 24 kg
Consumption: 1 W/kg
Autonomous movement: Yes
Max speed: 900 m/h
Wheel drive: 4 WD
Drive motors: 4 (1 per axle)
Sound level: 40 dBA
Max slope (based upon soil): 15 à 20%
Web based dashboard: yes
Cutting block: Option
Front cameras (RGB): 2
Inertial sensor: IMU
Power supply: Solar Panel
Charging dock station: Option
Geolocation (GNSS): GPS, Glonass, Beidou, Galileo
Geolocation (RTK): Yes (Licence not included)
Security geolocation: Security battery
Anti-Theft / Safety shut-off: Remote / Lift / Auto
Safety feature: Lift Auto Shut Off
Emissions (CO2/Chemicals): 0
Soft design kit: Protobuf(JSON) via USB
Robot Operating System: ROS2 Compatible
Optional sensors: LiDAR / Ultrasound
Cutting blades: Included but not fitted
VITIROVER Robot Trimmer resources
Customers who viewed this item also viewed