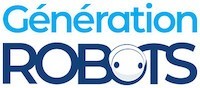 My Cart
0
item(s)
-
€0.00
There are no more items in your cart
List of products by brand Doosan Robotics
The Doosan M0609 Robotic Arm is an ideal collaborative robotics tool for repetitive operations carried out in small spaces.

Product available for orders
The most versatile in the Doosan range, this ROS robotic arm offers a reach of 1.3 metres for a 10 kg payload. It will adapt to all your automation projects, in terms of both strength and flexibility.

Product available for orders
With its 15 kg payload, the Doosan M1509 Robotic Arm is the perfect tool for operators having to repeatedly handle heavy loads.

Product available for orders